The new academic year has officially begun and excitement is in the air on campus.

As students settle into the fall semester routine, I want to take the time to highlight a group whose work is critical to what we do in the Division of Student Affairs. The Office of Student Transitions and Family Programs (STFP) offers support and guidance for both students and parents throughout the course of their Clemson experience.

Some of the great work provided by STFP includes:
Parent/Family Website
Family Press Newsletters, Family Handbook and Parents Planning Calendar
Fall Family Weekend
Spring Family Reunion
Social Media (Twitter and Instagram)

This newsletter outlines key upcoming dates as well as programs offered to enhance a student's experience. We hope that you will join us Sept. 22–24 for Fall Family Weekend 2017, held in conjunction with the football game against Boston College on Saturday. A full schedule of events for the weekend is being developed to provide a great time for the entire family.

Clemson was recently named the nation's safest campus in a study by CollegeStats.org. We take great pride in this ranking, thanks in large part to the outstanding work of our law enforcement, fire safety and emergency management groups. Safety is one of the cornerstones of our beliefs in Student Affairs. We focus on being a preeminent, student-centered community that creates supportive and inclusive environments to prepare students for lifelong learning.

Once again, welcome to a new academic year. We look forward to working with you and are excited about what lies ahead at Clemson. Remember, STFP, along with the division, is available to help every step of the way. You can reach their office by phone at 864-656-0515 or by email at cufamilies@clemson.edu.

Sincerely,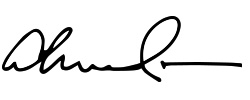 Almeda R. Jacks, Ph.D.
Vice President for Student Affairs
Fall Family Weekend 2017
There are less than two weeks left to register for Fall Family Weekend 2017! You and your family will have opportunities to go to exciting events, hear from faculty, enjoy a Clemson Football weekend, experience some of Clemson's traditions and have the chance to go on a guided tour of Douthit Hills, Clemson's newest housing community. Download the Clemson Events app and select the Fall Family Weekend 2017 guide, as the schedule is updated frequently.
Tips and Resources for Success
The transition to college academically can be hard for some students, so make sure your student gets a great start here at Clemson. For tips on how to kick off a great semester, visit the Academic Success Center's Coaches' Corner Blog.

The Office of Advocacy and Success is also here to provide resources for your new student to help them successfully navigate their first year.

Career Services on Campus
The Center for Career and Professional Development (CCPD) is here to help your student prepare for life after college! The CCPD will help your student prepare for Career Fairs, refine their résumé and interview skills, and find an internship or part-time job in the Clemson area through ClemsonJoblink or on campus through the UPIC program. Visit the CCPD's website to learn more about the services they provide.

UPCOMING DEADLINES/EVENTS
RESOURCES

Laundry Service: Let Tiger Laundry save your student time by signing up for their pick-up laundry service.

Clemson Parent Planning Calendar: Are you missing your 2017–2018 Clemson calendar? Order yours online today.

Get College ReadySM: Wells Fargo's Get College Ready resource center pulls together helpful resources, all in one place, to help provide families with information on paying for college, managing money while in school and building credit for the future.


QUESTIONS, COMMENTS or CONCERNS?
Do you have things you would like to see in future issues? Please contact the New Student and Family Programs office at 864-656-0515 or by email at cufamilies@clemson.edu.

CALLING ALL CLEMSON PARENT ALUMNI!
We are looking to feature alumni in future Student Affairs publications. If you have a story you'd like to share, please email: sapub@clemson.edu.