Greetings from the Vice President's office!

The fall semester is a wonderful time on our campus. With many activities and events ongoing, the semester is flying by quickly. Students are already busy preparing for midterm exams and our staff is preparing to welcome you back to campus in a few days for Fall Family Weekend. The football game against Boston College is sold out, so tickets are not available through the athletic department. Even if you do not have tickets, we hope you will join us and take advantage of the events planned throughout the weekend.

Students are developing routines and many have become involved on campus. A strong network is key to transitioning successfully to college life, and with over 500 student organizations on campus, there is likely something of interest for everyone. There are many leadership opportunities for students as well, including Orientation Ambassadors, tour guides and other campus positions that can be found through the Division of Student Affairs. For those upperclassmen thinking of options after graduation, the Center for Career and Professional Development (the nation's No. 1 career center according to The Princeton Review) will be hosting a career fair Sept. 26–28 in Littlejohn Coliseum.

In closing, I want you to know our thoughts and prayers remain with the families impacted by hurricanes Harvey and Irma in recent weeks. Nothing is more important to us than the health, safety and well-being of our students, so please know we are in contact with students from the impacted areas and are offering our support to them as the long recovery begins.

Sincerely,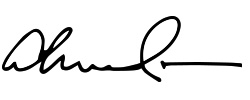 Almeda R. Jacks, Ph.D.
Vice President for Student Affairs
Resources for Success
One of the most common study methods among students is to continually read and reread notes. The latest blog post from Clemson's academic coaches in the Academic Success Center explains why this doesn't work and what your student can do instead to be successful.

Also, make sure your student is prepared for the spring semester by reminding them to be on the lookout for an email from their adviser to set up their spring advising appointment.

Out-of-State Students and Holiday Travel
Clemson now has a Facebook page specifically for out-of-state students to get helpful information throughout the year and find connections with other out-of-state students. For students traveling during University breaks, there is also a Clemson University Tiger Transit Holiday Airport program that provides students with no-cost transportation to and from the Greenville-Spartanburg (GSP) and Charlotte-Douglas (CLT) International airports. These shuttles fill up fast, so remind your student to sign up.
Fall Health and Safety
Your student's health and safety are some of our top priorities here at Clemson University. With fall semester and the new football season in full swing, encourage your student to celebrate safely and to look out for fellow Tigers who may be in need of help.

Fall semester also brings potential sickness, so be sure to encourage your student to get their flu vaccination at Redfern Health Center (no appointment is necessary). Also, be alert to emotional changes in your student that may reflect signs of depression or anxiety, and learn how to discuss mental health with your student.

Leadership and Career Opportunities
There are many leadership and engagement opportunities for your student here at Clemson University. If your student is looking to become more engaged on Clemson's campus, they should consider becoming an Orientation Ambassador. The Office of Student Transitions and Family Programs is currently looking for a new group of talented and diverse students to help welcome the next class to Clemson. Encourage your student to apply.

If your student is looking beyond Clemson's campus and interested in a future career in Washington D.C., they should attend Tigers Go to Washington. This series of events will give them the opportunity to network with professionals and become aware of career opportunities in the Washington D.C. area.

UPCOMING EVENTS/DEADLINES
REMINDERS

University Housing & Dining Sign-ups for 2018–2019: Housing sign-ups for the 2018–2019 academic year will begin in a few short weeks. Be sure to have your student mark their calendars so they don't miss the date.

Download the Schedule for Family Weekend: Family Weekend is almost here! Download the Fall Family Weekend Guide in the Clemson Events app for the entire schedule.


QUESTIONS, COMMENTS or CONCERNS
Do you have things you would like to see in future issues? Please contact the New Student and Family Programs office at 864-656-0515 or by email at cufamilies@clemson.edu.

CALLING ALL CLEMSON PARENT ALUMNI
We are looking to feature alumni in future Student Affairs publications. If you have a story you'd like to share, please email: sapub@clemson.edu.