Greetings from the Vice President's office!

As we welcome students back from Fall Break, it is an important time to reflect on a few things we have had going on within Student Affairs. We had a great Fall Family Weekend and soon after celebrated Homecoming with a wonderful array of events ranging from Tigerama to Fall Fest, the Homecoming pageant, a concert on Bowman Field and of course the traditional displays. Many of our departments came together to ensure both events were not only successful but also reflected the wonderful student experience we have to offer here at Clemson. We hope you were able to visit campus to enjoy some of these activities and events.

As we pass the midterm period and move further into the fall semester, it can be a highly stressful time for students. Please note all of the reminders and resources available throughout Student Affairs listed in the newsletter below. The support provided by our division is one of the primary reasons 92 percent of our most recent graduating seniors said they would choose Clemson again as their college destination. Our staff is committed to the success of our students and works hard to offer programs and services to prepare and empower them to make a difference.

One of the ways we are making a difference in the lives of current and future students is through new capital projects. Recently we gained Phase II approval from the Board of Trustees for the Snow Family Outdoor Fitness and Wellness Center, a transformational space located off of Highway 93 bordering Lake Hartwell. This phase includes a new educational building to support our outdoor recreational program, classroom space for land-based and aquatic programs, as well as new playing areas for club and intramural teams. Once completed, the Snow Center will be an ideal site the entire Clemson community will enjoy year-round from sunrise to sunset. Generous support from our donors has made this project a reality, and we are excited to see it come together.

I want to close by offering our thoughts and prayers to those affected by recent tragedies. Many of our student groups have taken on active relief roles, and we certainly offer our encouragement and support as we move forward together in an effort to positively impact our community and the world.

Sincerely,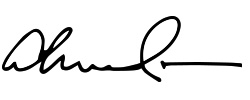 Almeda R. Jacks, Ph.D.
Vice President for Student Affairs


Resources for Success
It's exam season and your student will be hard at work studying. If your student is in the process of figuring out a study schedule, encourage them to check out the Academic Success Center (ASC) Coaches' Corner blog, and sign up for an Academic Coach, if needed.

CheckPoint midterm reports will also be available to all first-year and transfer students around Oct. 20. CheckPoint is a one-time resource for new students at Clemson to assist them in learning about their academic progress during their first semester at Clemson. If your student is not a first-year or transfer student, they can meet with their professors or ASC staff to talk about their academic progress.

Health and Safety
Potential illness is a possibility on campus at this time of year, so make sure your student is prepared for flu season. Flu vaccination is free at Redfern Health Center, so talk to your student about getting theirs before the holidays. If your student gets sick, encourage them to make an appointment at Redfern. For after-hours help, students can call the nurse line: 864-656-2233 (press option two).

Remember, the Office of Advocacy and Success blog offers helpful tips throughout the semester to help you stay connected with your student.
Career Opportunities
There are many career opportunities available to your student on campus right now. Spring University Professional Internship and Co-op Program (UPIC) positions are now open for applications. UPIC is our on-campus internship program where students have the opportunity to take the skills they have learned in the classroom and apply them in more than 200 locations on campus while getting paid.

If your student is interested in career opportunities in the Washington, D.C. area, remind them to sign up for Tigers go to Washington (TGTW) and RSVP for TGTW events. These events give students the chance to build their professional network and personally connect with professionals in the D.C. area.

BikeShare
Does your student enjoy study breaks in the fresh air? Are they always in a hurry to travel across campus? Are they looking for a new way to stay active on a busy college campus? BikeShare may be the answer! A $5 annual membership fee gives Clemson students exclusive access to 35 BikeShare bikes across campus. Members just swipe a BikeShare membership card at any bike station to access a bike and return it to any station on campus when finished riding. Make sure your student doesn't miss out on this great opportunity to take advantage of Clemson's beautiful fall weather. Register for BikeShare today!

UPCOMING EVENTS/DEADLINES
REMINDERS

Mark your Calendar for the Spring Family Reunion
Our Spring Family Reunion date has been announced for April 13–15, 2018, where Clemson Tigers Baseball will be taking on the University of Miami Hurricanes. Make sure to mark your calendar. We will be sending out more information on sign-ups in the coming months. We hope you will join in on the fun!

Students Changing their Major
Students who are considering changing majors should schedule a career counseling appointment several weeks before spring registration starts on Nov. 6.

Solidify Housing for the 2018–2019 Academic Year
University Housing & Dining sign-ups for the 2018–2019 academic year close Oct. 19.

With a number of great opportunities to live both on- and off-campus, this is a great time to connect with your student about their plans for the upcoming year and where they plan to live.

Take a Piece of Clemson to the Thanksgiving Table
Clemson Blue Cheese celebrates its 75th anniversary! It is made the old-fashioned way, right here on campus. Order yours online or by phone at 1-800-599-0181. It could also be a great gift for the holidays.

Student Mail Services Closure During Breaks
The end of the year is approaching and with that comes the closure of campus for Thanksgiving (Nov. 23–24) and Winter break (Dec. 25–29). Student Mail Services follows the Clemson published Holiday Schedule for campus closure and requests all perishable deliveries such as Blue Apron and Hello Fresh, as well as plan for prescription drug deliveries, be postponed during the campus closures.


QUESTIONS, COMMENTS or CONCERNS
Do you have things you would like to see in future issues? Please contact the New Student and Family Programs office at 864-656-0515 or by email at cufamilies@clemson.edu.

CALLING ALL CLEMSON PARENT ALUMNI
We are looking to feature alumni in future Student Affairs publications. If you have a story you'd like to share, please email sapub@clemson.edu.