Greetings from the Vice President's office!

On behalf of the Division of Student Affairs, I want to wish everyone a Happy Thanksgiving! This is always a great time for reflection, and here at Clemson, we have so much to be thankful for.

First, we are grateful for the best and brightest students, and for the parents and loved ones who have entrusted them to our care.

We are grateful for our many donors, who support Student Affairs initiatives to enhance the Clemson Experience for our students. These generous contributions have helped provide much-needed facilities such as the Barnes Center, Snow Family Outdoor Fitness and Wellness Center and soon the Samuel J. Cadden Chapel. Without them, these facilities and many of the programs and services we offer would not be possible.

We are grateful for all of our staff, who work tirelessly to make Clemson a safe and inclusive place to work, study and live. The university's core values of Honesty, Integrity and Respect are the cornerstone of our efforts to ensure every member of the Clemson Family feels welcomed, valued and at home on our campus.

December graduation is fast approaching, and it is an exciting time for our students who will be moving on to their professional careers or into opportunities to continue their education. As we head toward the home stretch of the fall semester, we hope you enjoy this time with family and friends, and we look forward to ending the semester on a great note.

Sincerely,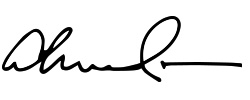 Almeda R. Jacks, Ph.D.
Vice President for Student Affairs


Resources for Success
Students have many things to consider as they prepare for winter break. The Office of Advocacy and Success blog is a great resource for tips on how to recharge, reevaluate and revamp for the spring semester.

Career Opportunities
Students can visit the Center for Career and Professional Development (CCPD) website to view more information: upcoming career fairs, on- and off-campus internships, full-time job postings and much more. You can find the dates of the field-specific fairs below in the "Upcoming Events/Deadlines" section.
Health and Safety
Flu vaccine clinics are Wednesdays at Redfern Health Center from 9–11 a.m. and 1:30–4:15 p.m. with no appointment necessary. Flu shots are $25, but are also covered by the Clemson University Student Health Insurance Plan, if provided through Student Health Services or any Preferred Provider (if your student is located in Greenville, any Greenville Hospital System or St. Francis Hospital System provider should be in-network). If your student has private insurance, they may obtain documentation to supply to their insurance company.

Preparing for final exams can sometimes be stressful for students. To learn more about college stress and how to support your student, visit Healthy Campus online and look for the "Health Topics" section.

Hearing from Clemson Students
In celebration of the month of giving, take a moment to hear what some of our students are reflecting on.

Learn more about what Clemson is like throughout the year from a student's perspective. The Tiger Talk blog is a new resource written by the Tiger Family Guides, a group of students within the office of Student Transitions and Family Programs who are sharing their Clemson Experience. This month's blog is "Taking It All In" and talks about what Clemson is like in November. You can also find the Tiger Talk blog on the Parents Council Communications webpage.

UPCOMING EVENTS/DEADLINES
REMINDERS

Veteran Drive Fall Family Weekend 2017 Recap
Thanks to the generosity of the Clemson Family, we raised more than $840 during Fall Family Weekend 2017 and were able to deliver 220 veteran care packages. Thank you to all who donated and gave their time in support of the project.

Holiday Breaks Approaching
With multiple holidays approaching, encourage your student to become familiar with the academic calendar. Also, have your students check the syllabi for their classes to help with travel plans.

December or May Graduation
Congratulations to our graduating families! December graduations are almost here and May is just around the corner. Be sure to book hotels, reserve restaurants and schedule student portraits in advance.

Final Edition of TAPS Yearbook
After a 109-year run in print, the Clemson University TAPS Yearbook will print its final edition at the end of the 2017–2018 academic year. Read more in the Clemson Newsstand on how to purchase a final edition of TAPS.

Students Moving Off Campus for the 2018–2019 Academic Year
If your student plans to move off campus for the upcoming year, have them check out the Office of Advocacy and Success website for helpful information about living off campus.

University Post Office Reminders
Campus will be closed for Thanksgiving (Nov. 23–24) and winter break (Dec. 25–Jan. 1). Remember to postpone all perishable deliveries during the holiday breaks, especially prescription drug deliveries. The Post Office follows Clemson's published holiday schedule for campus closures.

Gifts for the Holiday Season
With the holidays approaching, consider a Clemson gift for your student: tickets to see a performance in the Brooks Center for the Performing Arts, ice cream from '55 Exchange, gear from the Clemson University Barnes & Noble Bookstore, a Tiger Laundry subscription for the spring semester, a custom-printed Clemson gift from Campus Banner + Design or a gift card to one of our many great dining options on campus!


QUESTIONS, COMMENTS or CONCERNS
Do you have things you would like to see in future issues? Please contact the New Student and Family Programs office at 864-656-0515 or by email at cufamilies@clemson.edu.

CALLING ALL CLEMSON PARENT ALUMNI
We are looking to feature alumni in future Student Affairs publications. If you have a story you'd like to share, please email sapub@clemson.edu.