Share on [~Facebook~][~EndFacebook~] [~Twitter~][~EndTwitter~]
What a time to be a Clemson Tiger! 2017 has been an amazing year already with our Tigers' victory against Alabama. Congratulations to the players, coaches and all who were involved in making this season one of our most memorable. It is so exciting to be the 2016 College Football Playoff National Champions!

There were so many great #ClemsonMoments in the past year. If you haven't yet, please take some time to see just how record-breaking 2016 was in the President Clements' holiday video. I am excited to see what other great moments this year will hold.

As we start another school term, I hope you will find the topics in this newsletter informative and insightful. New Student and Family Programs in the Division of Student Affairs provides resources and programs to help you and your student have the best Clemson Experience possible. Be sure to visit their website and read their blog for up-to-date information throughout the year.

Our mission is to prepare and empower students to make a difference as global citizens, and I want to thank you for all you do to support us in making our mission a reality. I wish you a happy and healthy new year.

Sincerely,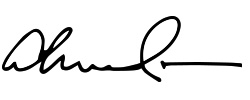 Almeda R. Jacks, Ph.D.
Vice President for Student Affairs
Avoiding the Winter Blues
Be alert to emotional changes in your student that may reflect signs of depression or anxiety. The winter months and start of a new semester could cause these changes as they adjust to a new schedule and colder weather. Encourage your student to keep active, eat healthy, stay positive, build social connections and get involved with a new organization, club, sport, etc., so they avoid the "winter blues." Visit the Healthy Campus website to learn more.

Important Financial Information
FAFSAs are available to be completed and tax season is beginning. Be sure to utilize our Student Financial Services and Student Financial Aid websites to check deadlines and for information to assist you through these tasks.
Supporting your Student to Start the Semester Strong
Encourage your student to create an academic plan to have a successful semester. Remind them they can utilize some of the workshops at the Academic Success Center. This may also be a good time for your student to schedule tutoring sessions or connect with an academic adviser to stay on track or if they have any questions before registration season begins.

Talking with Your Student about Body Image
Eating Disorders Awareness Week is in February. Healthy Campus, Counseling and Psychological Services (CAPS) and Campus Recreation have developed a collaborative campaign. As a parent, it is important to talk with your student about eating disorders and body image. Learn more about eating disorders and tips on how to broach the topic at universityparent.com.
Spring Family Reunion
The Spring Family Reunion dates are officially set for April 7–9, 2017. Join us for a weekend of fun and fellowship! From a variety of Clemson athletic events to concerts and tailgating, this weekend has something for everyone. Hotels can fill quickly, so plan as soon as possible. Look out for our emails and visit our website for more information.

Summer Internships, Part-time or Full-time Jobs
If your student is looking for a part-time job, an internship or a full-time position this summer, be sure they search for opportunities on ClemsonJobLink. If your student is staying on or near campus for the summer, they should consider the UPIC program. Encourage them to visit the Center for Career and Professional Development (CCPD) to get started with the process!
Spring Break Trips
Has your student considered plans for Spring Break? If your student doesn't think they will return home for the break, there are multiple options through Clemson to experience. Clemson Outdoor Recreation and Education is offering a trip to the Island of Dominica (for more information, visit the CORE website). They can also participate in one of our Alternative Spring Break trips (visit Campus Activities & Events for more information on dates, locations and fees).

Summer Study Abroad
Clemson Abroad will host the Study Abroad Fair on Wednesday, Feb. 1, 2017. The Fair will give your student a chance to see all the international opportunities available to them this summer. Clemson offers a variety of faculty-directed and third-party programs in multiple disciplines and locations. Visit the Clemson Abroad website to view available programs for the summer. It's never too early to begin the study abroad process!
Important Upcoming Housing and Dining Dates
January 23–30
• Sign your contract
• Choose and confirm your roommates
• Select your dining plan

January 31
• Time slot notifications sent via email

February 2
• Room selection for Living-Learning Communities

February 7–9
• Room selection for sophomores and upperclass students

Please visit University Housing & Dining's website for more information regarding the housing sign-ups.

Spring 2017 Meal Plan Selection
The meal plan your student selected for fall will automatically be assigned as the meal plan selection for spring. See the dates below if a meal plan change is needed.

Now through January 20:
• Students may purchase their spring meal plan in person at the Student Financial Services office, G-08 Sikes Hall, open Monday–Friday, 8 a.m.–4:30 p.m.

January 23–27:
• Students may purchase or change their spring meal plan in person at the TigerOne Card office, 111 Hendrix Student Center, open Monday–Friday, 8 a.m.–4:30 p.m. At this time, a $40 administrative fee will be applied to meal plan cancellations or downgrades.

Beginning January 30:
• Meal plans may be purchased online through the TigerOne online store. Please visit University Housing & Dining's website for more information on dining and meal plans.
35th Annual Dr. Martin Luther King Jr. Celebration
The University has hosted a number of events honoring Dr. Martin Luther King Jr., including a civil rights trip to Alabama, a day of service and blood drive. The events will continue through Jan. 19 with the Tunnel of Oppression interactive experience in the Hendrix Student Center. Visit the Gantt Multicultural Center's website for information on all the events.

Encouraging Healthy Habits to Keep Students from Cold and Flu Season
Cold and flu season is in full swing. If students are having flu-like symptoms, they should try to stay home, get lots of rest, stay hydrated and wash their hands often. Many over-the-counter medications are available at reduced cost in Redfern Health Center's pharmacy. If your student believes they may have the flu, encourage them to call 864-656-1541 or visit MyHealth-e for an appointment at Redfern.
Upcoming Career Fairs
Students can visit the Center for Career and Professional Development (CCPD) website to view upcoming career fair information, on- and off-campus internships, full-time job postings and much more. The following are a few dates and times students can keep in mind for January and February:

Fairs and Upcoming Events
• Jan. 24, 2017 — Engineering, Computing and Science Fair, Littlejohn Coliseum, noon–5 p.m.
• Jan. 25, 2017 — Business, Non-Profit and Government Fair, Littlejohn Coliseum, noon–4 p.m.
• Feb. 8, 2017 — Construction Industry Fair, Madren Conference Center, 2:30–6 p.m.
• Career Fair Inside Edition Workshops — Employers share tips on what to do and what not to do at the Career Fair. All workshops are held in the Michelin® Career Center (CCPD) Boardroom on the following dates: Jan. 18, 6–7 p.m., Jan. 19, 4–5 p.m. and Jan. 19, 6–7 p.m.

Spring Intramural Sign-ups
Does your student like sports or to stay active? Spring Intramural registration dates are happening now. Intramural sports are a great way for students to stay fit and have fun with friends!
Student Graduation in the Spring
Now is the time students should begin applying for commencement. If you have a student graduating in the spring, remind them to visit iROAR online and apply to Enrolled Student Services. They can also visit Registrar's website to view important dates associated with graduation.
QUESTIONS, COMMENTS or CONCERNS?
Have things you would like to see in future issues? Please contact the New Student and Family Programs office at 864-656-0515 or by email at cufamilies@clemson.edu.

CALLING ALL CLEMSON PARENT ALUMNI!
We are looking to feature alumni in future Student Affairs publications. If you have a story you'd like to share, please email: sapub@clemson.edu.