Share on [~Facebook~][~EndFacebook~] [~Twitter~][~EndTwitter~]
With numerous events happening on campus and midterms fast approaching, the month of February is a busy time for students, faculty and staff at Clemson. In the coming months, there are so many experiences to look forward to: warmer weather, spring break, our annual Spring Family Reunion and graduation ceremonies, just to name a few.

Our University continues to shine on the national stage, as The Princeton Review recently named Clemson University as one of the nation's top 'Colleges That Pay You Back' for 2017. The ranking — which considers areas such as academics, graduation rates, alumni salaries, job satisfaction, cost, financial aid and student debt — reflects the hard work of all who are involved in making Clemson one of the best universities in the country.

We have had a number of great events sponsored by Student Affairs and several departments on campus in celebration of Black History Month! There are still a few events remaining in February. For more information and a list of dates, please visit the Harvey and Lucinda Gantt Multicultural Center website.

It may seem like months away, but graduation will be here before you know it! If your student is graduating in May, make sure they have begun the process and applied for graduation. Also consider making reservations for restaurants and hotel accommodations ahead of time, as they tend to fill quickly.

We believe each one of us is empowered to positively impact our community and the world. From health and wellness programs to career services, the Division of Student Affairs is here to challenge students to take advantage of the experiences at Clemson and make them their own. I hope you find the topics in this newsletter useful and informative and thank you for your support of our students, the division and the University.

Sincerely,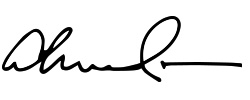 Almeda R. Jacks, Ph.D.
Vice President for Student Affairs
Summer and Fall UPIC Internships
Freshmen and transfer students are eligible to apply for summer and fall UPIC positions. The University Professional Internship and Co-op (UPIC) program provides paid, on-campus internships where students can take what they have learned in the classroom and apply it in over 200 areas of campus. Students can go to the Michelin® Career Center in the Hendrix Student Center during drop-in hours (1:30–3:45 p.m., Monday–Friday) to learn more about the UPIC program. These positions will begin appearing in ClemsonJobLink on March 1.

Spring Family Reunion April 7–9 — REGISTER TODAY!
The Spring Family Reunion will be here before you know it! It is a weekend for families to come and spend time on campus while enjoying fun activities and entertainment with their student. Register today!
Kick-Off Clemson — Welcome Leader Applications Opening
The programs and events in Kick-Off Clemson are an integral part of a student's transition to life at Clemson and the Clemson Family. Kick-Off Clemson Welcome Leaders are essential in providing support and guidance to incoming freshman and transfer students during their first six weeks on campus. Applications will open the last week in February, so be sure to have your students look for the opportunity on the Clemson Orientation Leaders website.

Education Career Fair and Interviews (all education majors)
Is your student in the field of education? Be sure they check out the education career opportunities coming up:

Education Majors Résumé Blitz:
Thursday, March 2, 2017
Time: 5–7 p.m.
Location: Michelin® Career Center, 316 Hendrix Student Center

Exhibition and Fair:
Monday, March 20, 2017
Time: 5:30–8 p.m.
Location: Almeda R. Jacks Ballrooms, Second Floor, Hendrix Student Center (students visit school/district exhibits and sign up for interviews)

Interviews:
Tuesday, March 21, 2017
Time: 9 a.m.–4:30 p.m.
Location: Second Floor, Hendrix Student Center (25-minute, scheduled interviews)
Supporting a Safe Spring Break for Students
Students are excited for spring break and many plan trips with friends. Talk with your student and encourage them to be safe and responsible. If they choose to drink, talk about the importance of alternating water, pacing drinks to one an hour, choosing a designated driver and watching their drink at all times. In addition to alcohol and other drugs, talk to your student about making responsible sexual decisions. Encourage your student to also keep friends from being a victim or perpetrator of assault. To learn more on these subjects and more, visit the Healthy Campus website.

Sharing Job Opportunities with Students
Does your employer have opportunities for Clemson Tigers to join your company? Please advertise with us! For full- and part-time employment, please contact Deb Herman, for off-campus internships, contact Troy Nunamaker and for Cooperative Education opportunities, contact Dr. Jeff Neal.
Tutor Matching Service — Additional Opportunity for Students
In addition to the Academic Success Center drop-in tutoring for courses and support, the Tutor Matching Service is another way for students to get an opportunity to work one-on-one with a tutor. This is set up online for both students and community members to create tutor profiles and promote their services, pay rates and availability. Find out more information about the new Tutor Matching Service on the Academic Success Center's website.

FAFSA Priority Deadline — Due March 1
The 2017–2018 FAFSA is available for submission! The deadline to submit the FAFSA to be considered for need-based awards at Clemson is March 1 for first-year students and April 1 for upperclass students. Use this helpful guide on what is needed to complete the FAFSA. If you have questions, please contact the Office of Student Financial Aid!
Students Changing their Major
If your student is considering changing their major, we recommend they schedule a career counseling appointment before registration begins on Monday, April 10. Students can get more information or set up an appointment by going to the Center for Career and Professional Development website.

The Third Annual Walk for Veterans — April 8
The Walk for Veterans is a 0.88 mile walk on the Clemson campus to promote the university's rich military heritage and provide funding to the new Clemson Student Veteran Association Endowment. The walk is accessible to people of all generations and abilities, and everyone is encouraged to participate in honor and support of our military and veterans. Participants are welcome to a tailgate following the walk with music, food, games, speeches, and more until the Spring Football Game kickoff. Details on registration and pricing to come. Stay tuned!
Recognizing the Difference in the Flu versus a Cold
The flu and common cold have similar symptoms, but flu symptoms are usually more severe and intense. Help your student understand antibiotics will not help them recover from a cold and encourage them to get lots of rest, stay hydrated and take over-the-counter (OTC) medicines to ease symptoms. If your student believes they may have the flu, encourage them to make an appointment at Redfern Health Center.

Time to Start Reserving Storage Units for the Summer
It may only be February, but the semester will be coming to a close before you know it! This is a great time to start thinking about where to store your student's belongings over the summer. Check out this guide for some of the local storage options in the area.
Resources for Clemson Parents and Families
Stay connected with your student! Check out our Clemson Parents website, filled with the information generated from the questions of parents just like you! If you are on social media, remember to follow @clemsonparents on Twitter and Instagram for great tips, pictures of campus, reminders and more!
QUESTIONS, COMMENTS or CONCERNS?
Have things you would like to see in future issues? Please contact the New Student and Family Programs office at 864-656-0515 or by email at cufamilies@clemson.edu.

CALLING ALL CLEMSON PARENT ALUMNI!
We are looking to feature alumni in future Student Affairs publications. If you have a story you'd like to share, please email: sapub@clemson.edu.