Share on [~Facebook~][~EndFacebook~] [~Twitter~][~EndTwitter~]
Spring has arrived and the weather has been beautiful here in Clemson. This is a time when students are reflecting on their Clemson Experience and their transitions into the summer and fall semester. Many students may be thinking about internships, study abroad or other opportunities, while others will be starting job searches, deciding on graduate schools or preparing for interviews. The University and the Division of Student Affairs have many resources to aid students and their families with all of these decisions. Transitions can be exciting, or they can be overwhelming, so take the time to talk with your student as they take steps toward their future.

Students will begin selecting classes for the fall 2017 semester on April 10, and they should connect with their adviser early to ensure they are on track. In addition to choosing their courses, students who are looking for fall internships on campus can search ClemsonJobLink now for upcoming UPIC positions.

Don't forget to register for the Spring Family Reunion by March 31! I will be hosting a brunch on Saturday, April 8 from 9:30–11 a.m. in the Great Hall of the Honors Residential College at Core Campus. Tickets are required, so please see the Spring Family Reunion feature in the newsletter below and follow the link provided for more information.

On behalf of the Division of Student Affairs, I thank you for all you do for our students, the division and Clemson University. Your continued support aids in our mission to prepare and empower students to make a difference as global citizens.

Sincerely,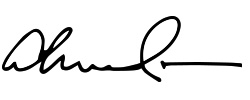 Almeda R. Jacks, Ph.D.
Vice President for Student Affairs
UPIC — On-campus Internship Programs Are Now Hiring
First year and transfer students are eligible to apply for summer and fall University Professional Internship/Co-op (UPIC) positions. UPIC is our paid, on-campus internship program where students take what they have learned in the classroom and apply it in more than 200 areas on campus. Students are invited to come to the Center for Career and Professional Development (CCPD) during drop-in hours (1:30–3:45 p.m., Monday–Friday) to learn more about the UPIC program. Most summer and fall positions are posted on ClemsonJobLink now.

Spring Family Reunion — Last Chance, Don't Miss It
The last day to register for the Spring Family Reunion is Friday, March 31 at 5 p.m. Some of the activities include the Spring Football Game, Brunch with the Vice President for Student Affairs, the Hunter Hays concert, Clemson Baseball, painting class, water activities and the Third Annual Walk for Veterans. This casual, family-friendly weekend is sure to be a blast!
Connect with Clemson Tigers in Your Area
The Clemson Alumni Association exists to serve alumni, friends and graduates of Clemson University by providing them with opportunities to network, gather together and celebrate Clemson. Because of the various locations and interests among the members of our Clemson Family, we have established clubs across the country to provide special opportunities for every member to enjoy. To find a club nearest you, visit the Clemson Alumni Association website.

Healthy Practices During the Busiest Times
As the spring semester ends, it's important for students to get enough sleep, exercise regularly, eat well and prioritize tasks. Finals are around the corner — urge your student to prepare well and avoid the temptation of misusing prescription drugs. Visit the Healthy Campus website for more information.
Applications for Welcome Leaders Are Open
Students who have completed at least one full semester are encouraged to apply as a Welcome Leader for Kick-Off Clemson! Welcome Leaders volunteer to lead new students through their transition at Clemson University. Applications are due by April 3.
Summer Break and the Next Steps
With the summer quickly approaching, it is a good time for your student to think through their next steps and how they can utilize this time wisely. If your student is considering graduate school, connecting with faculty and advisers early is important. If your student needs to gain more experience or references, this summer may be a good time to gain internship experience or complete volunteer work.

Students Moving Off Campus
Is your student considering or planning to move off campus? Advise your student to think about landlords, leases and financial differences when contemplating this change. Clemson has great resources provided by the Office of Advocacy and Success to help inform students before making the commitment.
Clemson Outdoor Recreation and Education (CORE) Trips
The sun is shining and students are eager to be outdoors. There are many CORE trips that will be happening throughout the spring and summer. Check out the upcoming trips and register on the CORE website!
The Third Annual Walk for Veterans: April 8 — Register Today
The Walk for Veterans is a walk to promote the University's rich military heritage and provide funding to the new Clemson Student Veteran Association Endowment. The on-campus walk is accessible to people of all generations and abilities, and everyone is encouraged to participate in honor and support of our military and veterans. A tailgate will also follow the walk with music, food, games, speeches and more until the Spring Football Game kickoff. To register or find out more information, please visit the Walk for Veterans website.
QUESTIONS, COMMENTS or CONCERNS?
Have things you would like to see in future issues? Please contact the New Student and Family Programs office at 864-656-0515 or by email at cufamilies@clemson.edu.

CALLING ALL CLEMSON PARENT ALUMNI!
We are looking to feature alumni in future Student Affairs publications. If you have a story you'd like to share, please email: sapub@clemson.edu.