We have had an amazing year at Clemson! I would like to share some of the great things we have achieved this spring:
The Barnes Center had a successful opening as the new on-campus social destination where students can relax, socialize and attend exciting entertainment events. More information about the activities at the Barnes Center can be found on the Campus Activities & Events website.
Clemson experienced an amazing Give Day 2017! We had 3,142 donors give $2,062,864 to support scholarships, teaching and facilities at Clemson — more than twice what donors gave on Give Day 2016.
Clemson University's Company C-4 of the Pershing Rifles won the Pershing Rifles Varsity Rifles Championship for the ninth time in school history. We are so proud to have Company C-4 represent our University's rich military history on the national stage.
The Snow Family Outdoor Fitness and Wellness Center has become an integral part of student life at Clemson. Thanks to the generous support of Clemson donors, including lead gifts by the Snow Family, over 3,600 students were able to participate in Intramural and Club Sports events and outdoor recreation programs this year. Learn more about ongoing activities and events by visiting Campus Recreation online.
Students organized the first ever Samapalooza event to raise funds for the new Samuel J. Cadden Chapel. This event raised $30,000. With the help of student leaders and other supporters in the Clemson Family, we have now raised almost $2.5 million toward our $6 million goal to build this much needed facility. Learn more about the Samuel J. Cadden Chapel on the Student Affairs website.
According to a national report from Business First, Clemson University has been named one of America's 50 best public colleges and universities. Among the 12 South Carolina public colleges and universities included, Clemson ranks the highest.
It is a special time for some of our students who are preparing to walk across the commencement stage in Littlejohn Coliseum. Others are winding down their semesters and gearing up for the summer, which may include working internships or co-op opportunities, traveling or just relaxing and having fun. Whatever it is your student chooses to do, we wish them a safe and happy summer. Please know the Division of Student Affairs will continue working over the coming months to make sure your student's Clemson Experience in the 2017–2018 academic year will be the best yet.

Sincerely,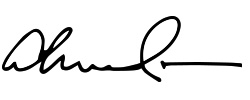 Almeda R. Jacks, Ph.D.
Vice President for Student Affairs
Students Graduating in May
Congratulations! What an exciting time for your student and family. If you have a student graduating, remind them to complete the graduation survey when they receive their invitation via email. This information is greatly valued and helps current and future students.

Center for Career and Professional Development (CCPD) Services and Fall University Professional Internship/Co-op (UPIC) Opportunities
The CCPD offers a variety of counseling and services to students. Check out the CCPD's website to get open counseling hours and see everything they have to offer your student. Fall UPIC opportunities will be online until May 31. For more information about the UPIC program, please visit the CCPD's website.
Career Development Summer Course — CU1200
CU1200 is offered during Minimester D, July 19–Aug. 7, for first- and second-year students to explore their personal interests and how those interests coincide with different professions. This course will give an overview of career opportunities available in potential fields. Students will also get a chance to develop a résumé and cover letter, learn how to sell themselves in an interview, create a LinkedIn profile, hone their skills in identifying internships and full-time jobs in ClemsonJobLink, and more. For further information, visit the Center for Career and Professional Development (CCPD) online.

Herb Coughlan Memorial Parent/Family of the Year Nomination
Each year, the Division of Student Affairs honors a parent or family who has demonstrated dynamic leadership and service to Clemson University. All nominations for the 2016–2017 academic year must be made by Friday, June 30, and the award will be presented at the Clemson Football game during the 2017 Fall Family Weekend, Sept. 22–24. Nominate a family today!
Refill Prescriptions at Redfern for the Summer
If your student is travelling, refills for prescriptions can be obtained at the Redfern Health Center Pharmacy before they leave. They can also make arrangements for refills over the summer. Students can call 864-656-3562, visit the Student Health Services website or use the Redfern Health Center Pharmacy mobile app.

Housing Sign-ups Have Changed
Mark your calendar! Beginning Oct. 2, students will begin selecting their housing locations and dining plans for the 2018–2019 academic year. This includes the brand new Douthit Hills development, opening fall of 2018. For more information and weekly updates, visit University Housing & Dining's website.
Career Opportunities for Clemson Students
If you have opportunities in your company or organization available for Clemson students, we would love to know about them. If you have full- and/or part-time employment, email Deb Herman; for off-campus internships, email Troy Nunamaker; for Cooperative Education, email Dr. Jeff Neal.

Encouraging Healthy Habits Over the Summer Months
Over the summer months, there are many ways your student can enjoy the warm weather and still practice healthy behaviors. Encourage them to stay active, maintain a healthy diet, use sunscreen and insect repellant, and travel safely. Visit the Healthy Campus website for more information and tips.
Fall Family Weekend 2017
This year's Fall Family Weekend is set for Sept. 22–24, 2017. Summer is a good time to begin securing a place to stay. We have three hotel blocks in the heart of downtown Greenville for the weekend. Tickets for the football game will be distributed separately through the Clemson Athletic Ticket Office this spring and summer. Registration for all other events will open late July. Check out the hotel blocks and other Fall Family Weekend information on the Clemson Parents website.

It's Not Too Late to Study Abroad this Summer or Fall
Is your student considering studying or interning abroad during their Clemson experience? If so, it's not too late for summer registration. There are many Clemson Abroad partners with programs still open. Many of these programs begin in July and have an application deadline in early May. There are still plenty of opportunities for the fall semester as well. To find more information, search available programs or contact the Clemson Abroad office. If you're still unsure about letting your student go abroad, check out how beneficial a study abroad experience is for your student's future personal, academic and professional goals.
QUESTIONS, COMMENTS or CONCERNS?
Do you have things you would like to see in future issues? Please contact the New Student and Family Programs office at 864-656-0515 or by email at cufamilies@clemson.edu.

CALLING ALL CLEMSON PARENT ALUMNI!
We are looking to feature alumni in future Student Affairs publications. If you have a story you'd like to share, please email: sapub@clemson.edu.