It has been a busy summer, as we welcomed more than 5,000 students to campus for Orientation in June and July, and continued to work on many new construction projects around campus. However, the turn of the calendar to August is a special time in Clemson, with the start of a new academic year and the anticipation of the exciting activities of the fall semester. We always look forward to seeing our returning students, and are extremely happy to have our new students join the Clemson Family for a fun and meaningful experience on our campus.

There are many events surrounding opening week your student won't want to miss, shown in the Kick-Off Clemson schedule in the newsletter below. It all gets underway Friday and Saturday, Aug. 18 and 19, with Move-In Weekend and a number of events to acclimate new students to campus and provide opportunities to meet new friends, including the President's Picnic on Sunday, Aug. 20. The schedule also includes the much-anticipated solar eclipse on Monday afternoon, Aug. 21 and the CU United Luncheon from 11 a.m. to 1 p.m. on Wednesday, Aug. 23 at Core Campus. Kick-Off Clemson concludes later that evening with the Welcome Back Festival on College Avenue downtown.

The Division of Student Affairs provides special attention to our entire undergraduate and graduate population through a wide variety of programs, services and activities. Several of these were recognized recently by the Princeton Review. Clemson ranked No. 1 nationally in "Best Career Services" and No. 2 in "Everyone Plays Intramural Sports" and "Students Love These Colleges." This was no surprise, as we love our students too!

There has never been a more exciting time to be at Clemson, and we look forward to a wonderful year together.

Sincerely,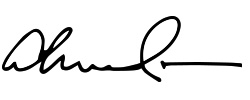 Almeda R. Jacks, Ph.D.
Vice President for Student Affairs
Quick Reminders for Move-In Day
Are you preparing for Move-In Day? Be sure to check out the Move-In Weekend tab on the University Housing & Dining website for reminders, including information about where to ship boxes, the Move-In Weekend schedule, parking and traffic plans, and important dates. At this point, if your student is living on campus, they should have signed up for a Move-In time. For more information, contact University Housing & Dining.

Eclipse Over Clemson: Aug. 21, 2017
Did you know the last coast-to-coast solar eclipse in the U.S. was recorded in 1918? The National Oceanic and Atmospheric Administration (NOAA) predicts Clemson is one of the U.S. cities most likely to enjoy clear weather during the Aug. 21 total solar eclipse. Clemson also should have the best viewing conditions in South Carolina, according to NOAA. Clemson will watch history unfold as the eclipse will be viewable right on campus! Learn more about the details of the eclipse and events leading up to it on the Clemson Physics and Astronomy website.
Download the Kick-Off Clemson Schedule
Kick-Off Clemson is the exciting time when new Clemson students are arriving on campus for the start of their first semester. The programs and events Kick-Off Clemson offers are an integral part of a student's transition to life at Clemson and the Clemson Family. These activities and programs occur during your student's first week on campus to help them make academic and social connections, which will contribute to their success at Clemson. At the heart of this program are Clemson's Core Values: Integrity, Honesty and Respect. To keep up with the events, students should download the "Clemson Events" app and select "Kick-Off Clemson 2017." Students can also visit the STFP website to learn more about Kick-Off Clemson. The app is updated often to provide students with the most current information. Required components of CU 1000 are marked. Events are for students only.

Fraternity and Sorority Recruitment Sign-Ups
If your student is still looking for a way to get involved on campus, it is not too late for them to join one of our 45 fraternities or sororities. Returning students make up approximately one-third of the participants in fraternity and sorority recruitment. Our organizations provide leadership, service and scholarship opportunities for more than 4,300 members. Students must go online to register and pay the registration fee by 11:59 p.m. on Sunday, Aug. 13 for sorority recruitment and by 5 p.m. on Friday, Aug. 25 for fraternity recruitment. Students interested in joining one of our NPHC fraternities or sororities must attend orientation on Sept. 10. If you have questions, be sure to check out the Fraternity and Sorority Life webpage or inquire via email.
Information on Paying a Student's Bill
Students who are registered for fall 2017, and their authorized users, can now view their bill in iROAR. The fall bill must be paid by Aug. 17, 2017. If you are a parent or legal guardian and need to be named as an authorized user to assist with paying the bill, be sure your student grants you access on the "My Bill" section in iROAR. Please visit the Student Financial Services website for more information about payments or email Student Financial Services.

Part-Time Job Fair
On-campus and local, off-campus employers will be available to discuss part-time job opportunities. This fair is a quick and efficient way for students to get their résumé to local employers who are looking to hire Clemson students. The Part-Time Job Fair will be held on Monday, Aug. 28 from 2–5 p.m. in the Almeda R. Jacks Ballrooms at the Hendrix Student Center. Visit the Center for Career and Professional Development's website for more information.
Bringing a Car to Campus
If your student is bringing a vehicle to campus, there are various types of parking permits available to them. If they plan to park on campus throughout the year, make sure they purchase the necessary parking permit.

Becoming Familiar with the Academic Calendar
Remind your student of the importance of being familiar with the Academic Calendar. The Academic Calendar will help them remember important dates to add/drop classes, withdraw from a class and take exams. This calendar is also helpful when planning for travel during University holidays.
Purchase Athletic Tickets for the 2017–2018 Year
To purchase tickets to athletic events, visit ClemsonTigers.com and click on "Tickets" in the top menu. You can also call 1-800-CLEMSON or visit the Athletic Ticket Office at Memorial Stadium.

Fall Family Weekend: Sept. 22–24, 2017
Fall Family Weekend will be here before we know it! Be sure to plan your hotel and travel plans early, as rooms are filled quickly. Events begin mid-day Friday, Sept. 22. This is a great time to reconnect with your student and see how their semester is going. We have added a lot of new and exciting events we hope you will enjoy. The Clemson Tigers Football team will also be playing the Boston College Eagles on Saturday, Sept. 23 (athletic tickets sold separately). If you haven't registered for Fall Family Weekend yet, sign up now!
Support for Students Living Off Campus
The Office of Advocacy and Success serves all current Clemson students as a trusted place for care, advocacy and referrals to campus and community partners. Recognizing the majority of our upperclass students live off campus, we want to provide helpful information as they begin the academic year. Please visit the Office of Advocacy and Success website to read more about topics to discuss with your student in regard to living off campus. It is important your student updates their personal information in iROAR, including local telephone number, local and home addresses, and emergency contact information.

Tiger Prowl 2017
At the beginning of the year, it is important for students to take time to see what opportunities are available at Clemson and to get involved. Tiger Prowl is the largest involvement opportunity of the year with more than 400 registered student organizations on campus. Tiger Prowl connects students with opportunities for leadership both within and outside of their major. Students learn about volunteering to make a difference and can meet representatives from various campus departments with additional opportunities for student involvement. Encourage your student to attend this great annual event on Tuesday, Aug. 22, 2017 from 2–5 p.m. at Memorial Stadium.
Immunization Forms
If your student still needs to turn in their immunization forms, they can find information on how to complete the forms on the Student Health Services website.
Jumpstart Workshops
Encourage your student to start the academic year off right by attending our Jumpstart Workshops facilitated by the Academic Success Center (ASC). There are a variety of options to help your student be successful in the classroom. Visit the ASC's website for more information.

Signing Up for CU Safe Alerts
If your student has not yet signed up for our CU Safe Alerts, they should do so as soon as possible. These alerts will send both email and text notifications in the event of an emergency. CU Safe Alerts is the fastest way to receive urgent information.
Downloading the "my.Clemson" app
Encourage your student to download the "my.Clemson" app before starting classes to help them manage a variety of things including academics, getting around campus, transit services, safety and much more.
QUESTIONS, COMMENTS or CONCERNS?
Do you have things you would like to see in future issues? Please contact the New Student and Family Programs office at 864-656-0515 or by email at cufamilies@clemson.edu.

CALLING ALL CLEMSON PARENT ALUMNI!
We are looking to feature alumni in future Student Affairs publications. If you have a story you'd like to share, please email: sapub@clemson.edu.