Clemson Families,

The start of a new year is always a great time to remind you of the amazing opportunities we have within Campus Recreation for your student. Immediately below is an overview of the programs, services and facilities we encourage your student to take advantage of this spring semester.
The start of the semester has seen a steady increase in traffic at the Douthit Hills Fitness Center. Remember, the facility is not exclusive to Douthit residents — it is open to all students! Group fitness and cycling classes are also offered in addition to a variety of strength training and cardio equipment.
We anticipate soon opening the championship field at the Snow Family Outdoor Fitness and Wellness Center. Intramural soccer will highlight the first usage for this exciting new facility. And while intramurals are the priority for the fields at the Snow Center, the spaces are reservable on weekends for Club Sports, many of which are conducting tryouts at the beginning of the semester.
Speaking of intramurals, we are excited to partner with the PRTM department on campus to hold a wheelchair basketball league. What started as a pilot in the fall will now feature a full regular season schedule with an integrated approach to fitness and research, focusing on perceptions of students with disabilities.
Clemson Outdoor Recreation and Education (CORE) has a temporary home at the Snow Center, but we will soon be pouring the foundation for a brand-new Outdoor Education Center, slated for completion this fall. CORE has full-time and student staff on site who issue rentals and serve as trip leaders. Encourage your student to sign up for exciting spring break trips today!
One of the most popular programs has been the addition of F45, located on the lobby level of the Swann Fitness Center at Fike. Coaches encourage participants through 45-minute classes equipped with large video screens, allowing for students to easily follow each movement. It has proven to add great value alongside the group fitness, functional training and personal training options traditionally offered at Fike.
These are simply a few of the things we have going on within Campus Rec. We believe personal well-being is critical to success in college, and our staff is here to support your student as they learn and grow throughout their Clemson Experience. Visit our website to see all of the programs and facilities we have available. Sincerely,
Robert Taylor

Director of Programs & Assessment | Campus Recreation
Student Affairs Gala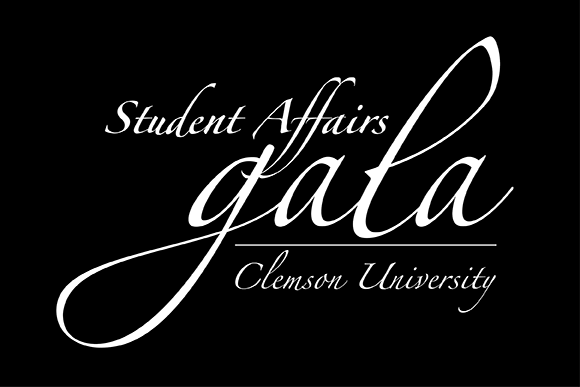 On Feb. 16, this year's Night of the Stars Gala presented by Aramark will feature an exciting twist as the Madren Center is transformed into a 1920s speakeasy. The event begins with a cocktail hour at 6 p.m. and includes dueling pianos, dinner, live and silent auctions, and special guests. Please join us as we thank our generous donors whose significant gifts have enhanced the Clemson Experience for our students. Learn more about the event and secure your ticket by visiting our Gala website.
Save the Date — Spring Family Reunion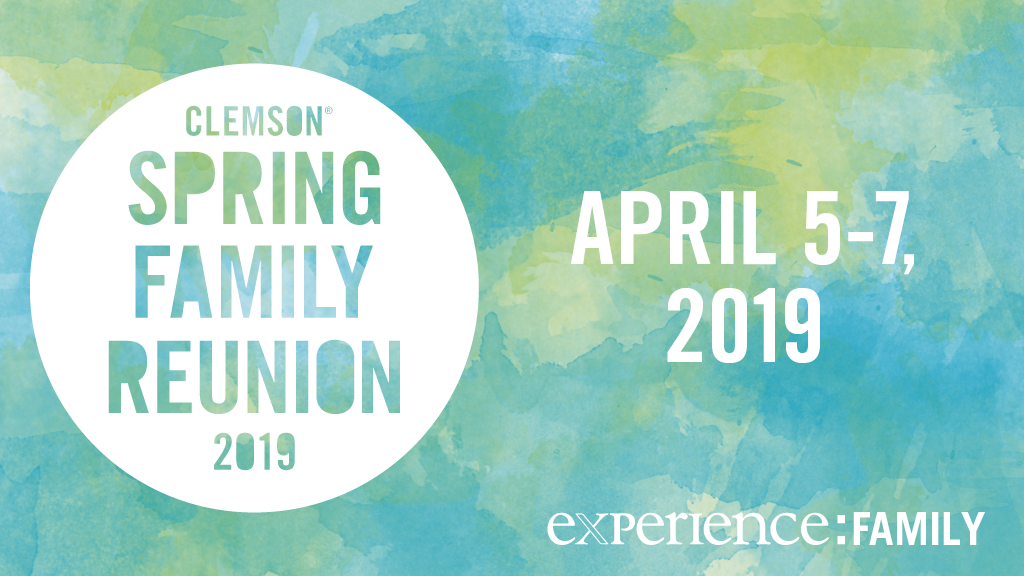 This weekend combines a variety of social opportunities throughout campus. Some of the things you will see at Spring Family Reunion are cheering on the Clemson Tigers as they defeat the Louisville Cardinals in baseball, celebrating our national football championship team at the Spring Game, enjoying outdoor and lake activities, and much more. This weekend has something for everyone! Be sure if you haven't already to mark your calendar for April 5-7 and keep an eye on our website for information as it becomes available!
Black History Month February 2019

Founded as Negro History (and Literature) Week in 1926 by Dr. Carter G. Woodson, Black History Month began as a way to highlight black progress following the Civil War and Reconstruction era. Currently, this month is a catalyst to celebrate and acknowledge the achievements and struggles of African Americans and members of the African Diaspora. We encourage your students to take part in the celebration and events put on for Black History Month.

Alternative Break Programs
Important Financial Aid Updates

For upperclassmen and transfer students, the 2019 FAFSA deadline is April 1. You can easily find deadlines, helpful information about financial aid and general financial information by checking our Student Financial Services and Student Financial Aid websites.

Has your student shown interest in studying abroad? Encourage them to attend a drop-in interest to learn about the process and opportunities for this upcoming summer and fall. March 1 is the application deadline for summer and fall opportunities.
Updates
PNC Bank New Location PNC Bank has recently informed its customers of the closing of the Clemson University branch located in the Hendrix Student Center. Customers can continue to bank at the branch until Friday, March 15, at 3 p.m. when it will permanently close. For future service, PNC Bank customers can visit the nearby West End location at 531 S. Main St., Greenville, SC. Contact PNC Bank at 877-755-4513 with any questions.
---
Spring 2019 Graduation Updates If you have a student graduating this spring, stay up to date with the important dates and deadlines to help them prepare for the big day. Also, if you're planning to travel to graduation, be sure to book hotel rooms, dinner reservations, photographers and more in advance as space can be limited.
---
All About CU Navigate CU Navigate is a student-centered mobile app that provides students with the support they need, where they need it. Through its individualized, student-centered, on-demand information, CU Navigate empowers students and keeps them on a path toward graduation. Features include: up-to-date information on key dates, easy access to campus resources (both academic and student life), and the ability to directly schedule advising appointments. Read more about how this app can help your student here!
---
Student Goals for 2019 Has your student set goals for 2019? Check out what some Clemson students decided they would like to accomplish this year and a few helpful strategies on how to turn your goals into reality.
---
Connecting at Clemson Is your student looking for new ways to connect at Clemson this year? Here are a few tips on how your student can connect with others from a student's perspective. This Tiger shares her story along with strategies that helped her make Clemson her home away from home.
---