Clemson Families,

As our campus community expands, we must continue to embrace and foster the idea of inclusive excellence. This was identified as one of our highest priorities in Student Affairs when we recently revealed our strategic plan in conjunction with ClemsonForward and the university's top-20 aspirations. Our ability to provide exceptional service to student populations with varying identities, backgrounds and needs is critical. In the Office of Student Transitions and Family Programs, we are committed to enhancing the transition, success and experience of Clemson students who hold identities that have been historically underrepresented in higher education. We do this through a number of different programs and initiatives. I have highlighted the work of two such programs below:
CONNECTIONS is an initiative designed to assist first-year students who identify as students of color or as first-generation. Through this program, students are provided opportunities for transformation related to personal development, academic engagement, culture and diversity, support networks and involvement. These opportunities come through living-learning communities, peer mentoring and community engagement. The most recent cohort at Clemson achieved a retention rate of 97.1 percent. CONNECTIONS will be honored with a bronze certificate of excellence from the National Association of Student Personnel Administrators (NASPA) during its annual conference next month.
Renaissance MAN (Male Achievement Network) provides academic enrichment, social engagement, personal development and professional preparation. It is designed to continually offer support to men of color from the time they enroll as Clemson freshmen through their senior years. Participants are encouraged through high-impact practices, such as special honors, internships, service opportunities and undergraduate research.
Programs such as CONNECTIONS and Renaissance MAN did not exist for Clemson's first underrepresented students, such as Dorothy Ashford, Delores Kimes Barton or Laverne Williams White — the first African-American women to graduate from Clemson. Or for Larry Nazry, the first black student to complete four years at Clemson. Or for Harvey and Lucinda Gantt, who recently celebrated Harvey's 56th anniversary as the first African-American student to enroll at Clemson. Today, the multicultural center that bears the Gantt family name is responsible for coordinating many of the events our students either have already taken part in or will at some point this semester, including the Martin Luther King Jr. Celebration, Black History Month, Women's History Month, Pride Week, the International Festival and much more. Everyone from Inclusion and Equity is to be commended for their efforts to raise awareness through these noteworthy programs and services. Our staff in Student Affairs and leaders within many student organizations are proud partners in this endeavor to make Clemson a better place. Sincerely,
DeOnte Brown

Interim Associate Dean of Students and Director | Student Transitions and Family Programs
Spring Family Reunion Registration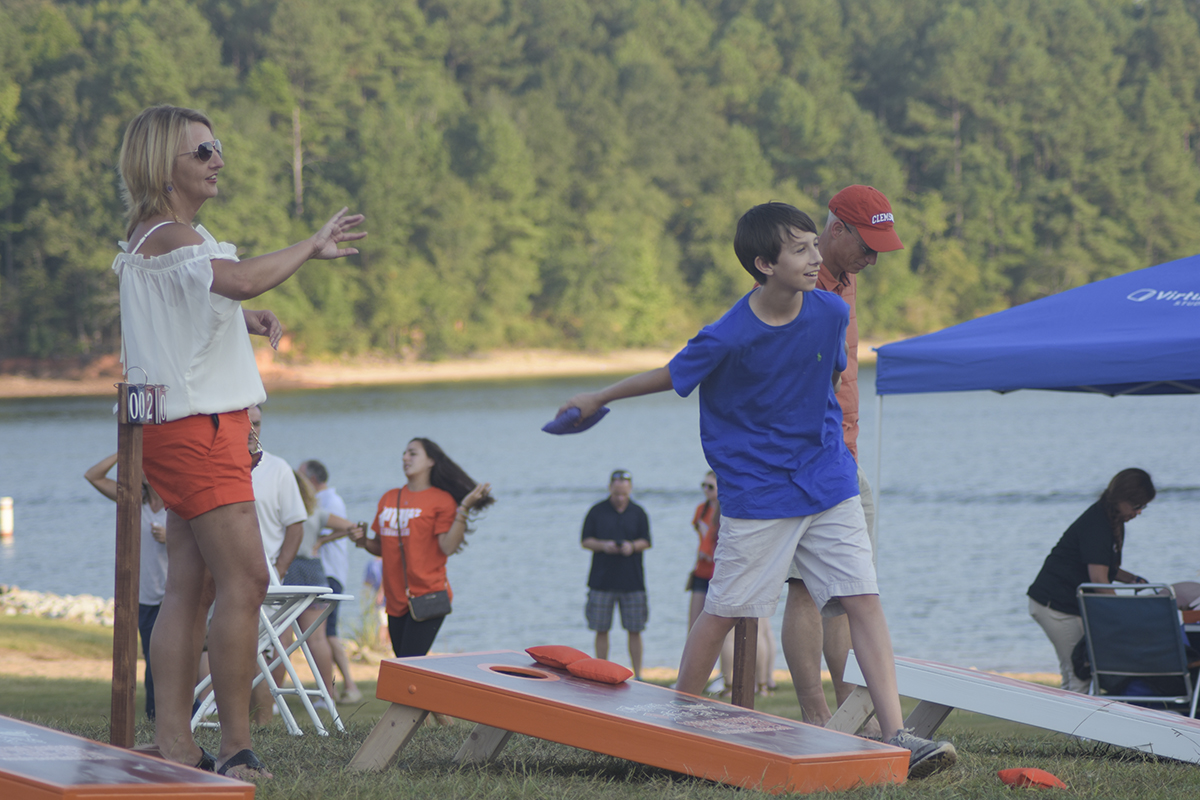 April is quickly approaching; don't forget to register your family to attend the Spring Family Reunion. This is a great weekend full of opportunities for family fun — baseball, recreational activities, the International Festival, opportunities to visit the Botanical Gardens and much more! The last day to register is Monday, April 1, by noon EST.
| | | |
| --- | --- | --- |
| As midterms get closer, we have many opportunities to help your students prepare. Your student can utilize the Adobe Digital Studio located in the library to help them with video, audio and digital projects. They can check out digital equipment such as cameras, camcorders and microphones from the front desk at the library. Students can also take advantage of the Academic Success Center where they can attend useful workshops, receive tutoring and coaching, or reserve a study space. If your student has a written project, they should take advantage of the Writing Center. This is a great resource to help with idea generation, editing or formatting any writing assignment. | | For many of you, it's hard to think your student is only a few months away from walking across the stage and shaking hands with President Clements at graduation. During your student's time at Clemson, they have undoubtedly experienced moments that will stick with them for a lifetime. Your student has seen transformation happen at Clemson and also been transformed by Clemson. It's hard to believe how time flies, so be sure to read the "Calling all Seniors" blog post for a helpful checklist written by a current senior about the important to-do's leading up to the big day. |
UPIC On-Campus Internships

Annually the University Professional Internship and Co-op (UPIC) program provides more than 900 paid, on-campus internships for Clemson University undergraduate students. Students have the opportunity to work alongside Clemson faculty and staff, gaining professional work experience in their field of interest and study. We encourage you to discuss this great opportunity with your student and how it can impact their collegiate experience. Students interested in participating in the UPIC program can apply to internship positions through ClemsonJobLink. For more information on how to access ClemsonJobLink, click here. Be sure to also check out some of the UPIC program participants sharing about their UPIC experiences and how the program has benefitted them.

Winter Illness — Flu vs. Common Cold

It's that time of year when students can sometimes find themselves not feeling their best. It's important to recognize the difference between flu and common cold symptoms, so students know how to treat it accordingly. The symptoms appear similar although the flu can be much more severe. If your student gets a cold, they should get lots of rest, stay hydrated and take over-the-counter (OTC) medicines to ease symptoms. Many OTC medications are available in the pharmacy at Redfern Health Center. Students should understand antibiotics will NOT help them recover from a cold. If your student believes they may have the flu, they should make an appointment at Redfern. Learn more about the flu on the Healthy Campus website.
Financial Tips from SFS and SFA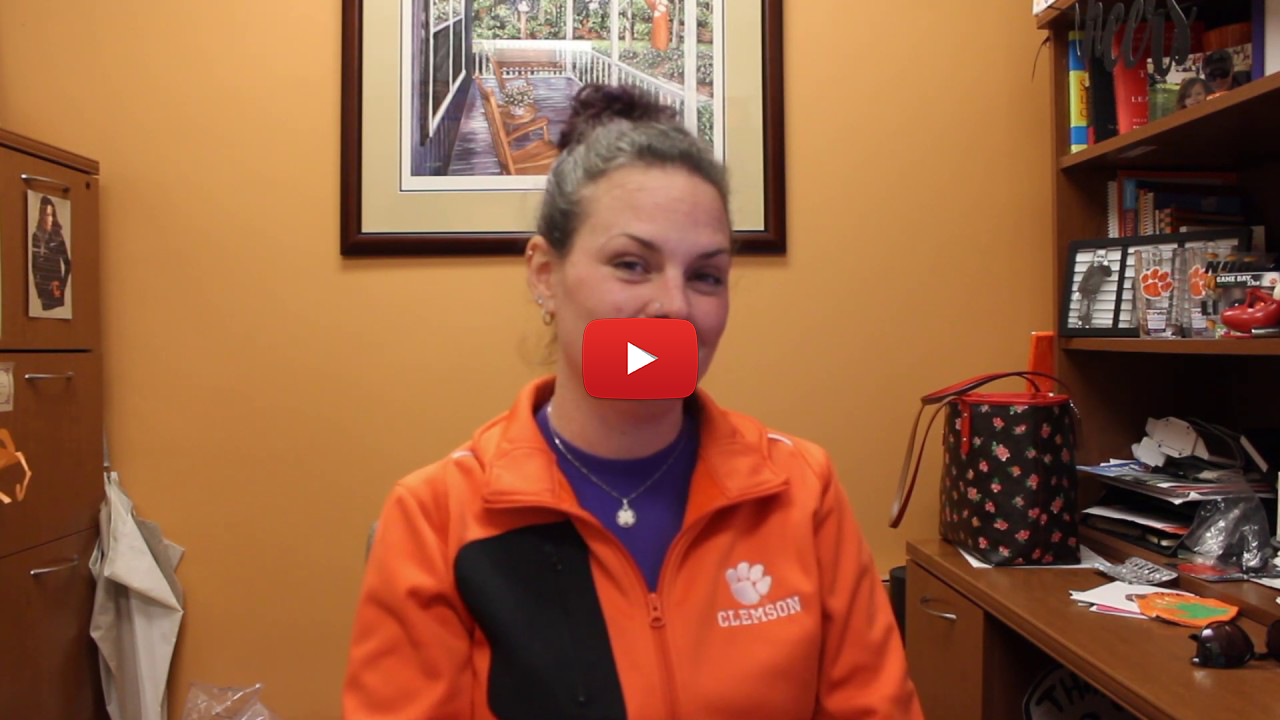 Winter is often a time that leads us to think about finances. Between the FAFSA, tax season and bills, it can seem difficult to keep up with it all at times. Check out some quick tips from our Student Financial Services and Student Financial Aid to be sure you and your student are staying ahead of the game!