Clemson Families,

While your student is enjoying time away from the classroom for spring break, I thought this would be a good opportunity to discuss the work we do within the Center for Career and Professional Development. Located on the third floor of the Hendrix Student Center, our mission is to engage students in career development and experiential learning activities that will empower them to successfully pursue their educational and professional goals. We provide a number of services to both undergraduate and graduate students, including but not limited to career assessment and planning, cooperative education, internship programs, interview and resume preparation, and professional development workshops. As the summer rapidly approaches, now is the time for students to get connected. We hold Career Fairs within the first month of each semester, and when we convene a large group of employers together in September, recruiters will be looking for interns as far ahead as the summer of 2020. In January, we had well over 300 employers on campus over a three-day period, and they saw a total of about 2,400 students. I know it's hard to believe, but as an underclassman, your student should have that thought process close by. I do want to point out while we have less students on campus during the summer, the University Professional Internship/Co-Op (UPIC) program does have a limited number of assignments available. This provides a great option for students who are enrolled in summer school. We typically see around 900 students participate in the UPIC program each academic year, and it's proven to be a valuable tool for gaining practical work experience. Our career development team is often hard at work this time of year. Students visit our center and may be unsure of the degree program they're in. Our counselors are available to administer the Strong Interest Inventory, a self-assessment tool that matches a student's interests to a particular field. It's important for your student to meet with our counselors to examine the results if they are interested in a change of major. We had more than 31,000 points of contact with students during the most recent academic year and have seen a steady stream of interest in career services. We are proud of the work our team does in the Center for Career and Professional Development, but even more proud to do it on behalf of such a great group of students. Sincerely,
Neil Burton

Executive Director | Center for Career and Professional Development
Spring Family Reunion Registration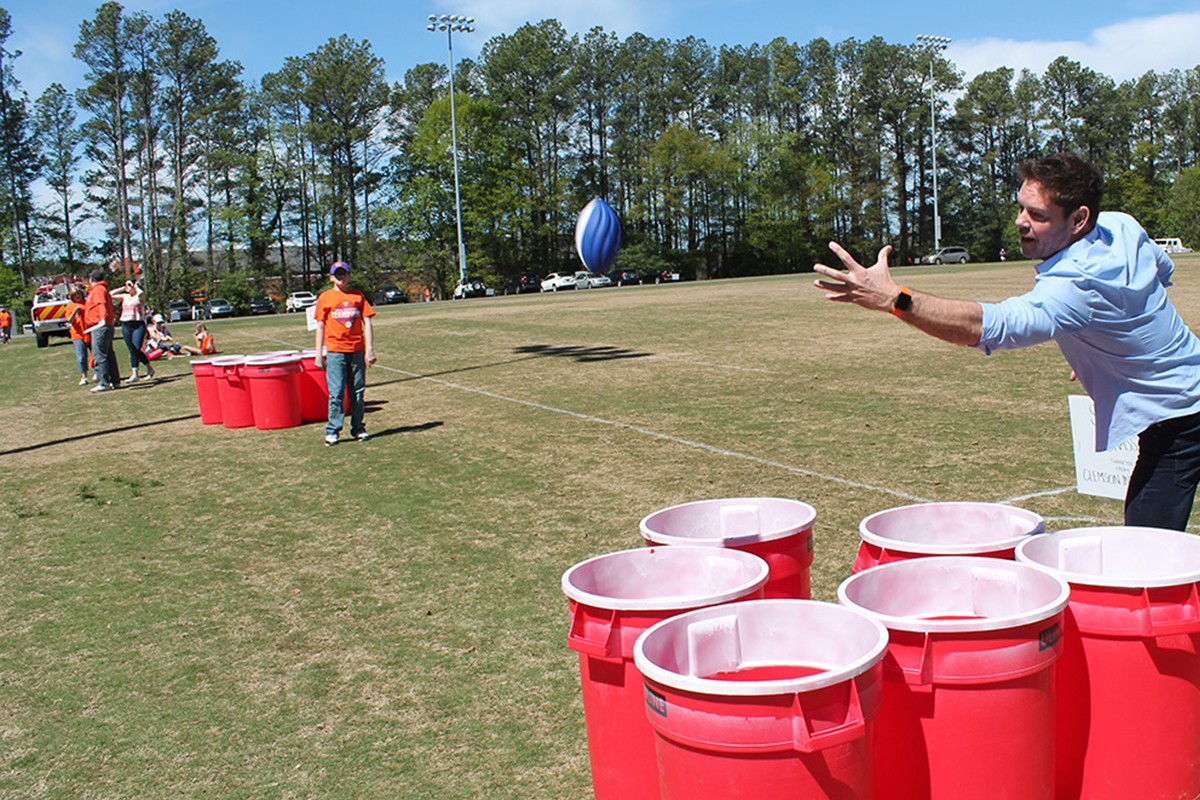 April is quickly approaching; don't forget to register your family to attend the Spring Family Reunion. This is a great weekend full of opportunities for family fun — baseball, recreational activities, the International Festival, opportunities to visit the Botanical Gardens and much more! The last day to register is Monday, April 1, by noon EST.
26th Annual International Festival

The International Festival is an annual event that symbolizes Clemson's commitment to celebrating identities and cultures from around the world. Clemson's student population consists of approximately 6.5 percent international students from countries including China, India, Sri Lanka and Nigeria. The International Festival is an opportunity to engage our campus and greater community members in celebrating and understanding the cultures that exist within our Clemson Family. The festival will include culturally based foods as well as entertainment and activities for all ages. In addition, this well-rounded, family friendly event features local craft and nonprofit vendors as well as a children's area.

Spring semester is not unlike any other semester as students find themselves balancing classes, work, relationships, involvement and countless other priorities. However, the allure of spring break and summertime fun can impact motivation and focus for the remainder of the semester. For helpful tips on how to be your student's cheerleader for strong finish to the semester, read the "Senioritis: Deceptive Name, Universal Effects" blog post written by a current Clemson senior.
Advocacy for Your Student

Each semester presents a new experience for students whether it is adjusting to a new course schedule, navigating a new major or forming new relationships. Couple these college-specific experiences with general living, and your students may find themselves in need of support. During spring break, your student may find themselves experiencing a wide range of emotions related to the first half of their spring semester. As you engage your student in conversation or observe concerning behaviors from your student, please remember the Office of Advocacy and Success is a key partner for you. Advocacy and Success administers the CARE Network and will facilitate the connection between your student and resources to support their success. The CARE network will support students navigating adjustment issues, death or grief, personal health or academic concerns.

Suicide Prevention and Awareness

Campuses across the country are doing more to bring awareness to suicide among college students. Clemson faculty, staff and students have developed meaningful ways of engaging as a community of support for students and families. Undergraduates with the support of faculty mentors are working to develop students and staff as advocates in suicide prevention through Tigers Together. On March 2, Clemson hosted its fourth annual Out of the Darkness Campus Walk to connect the community to resources and provide hope for families dealing with suicide and related mental health issues. Clemson University Student Health Services serves as a centralized point of contact to assist our campus community in navigating suicide and welcomes any inquiries you may have related to the wellbeing of your student.
Give Day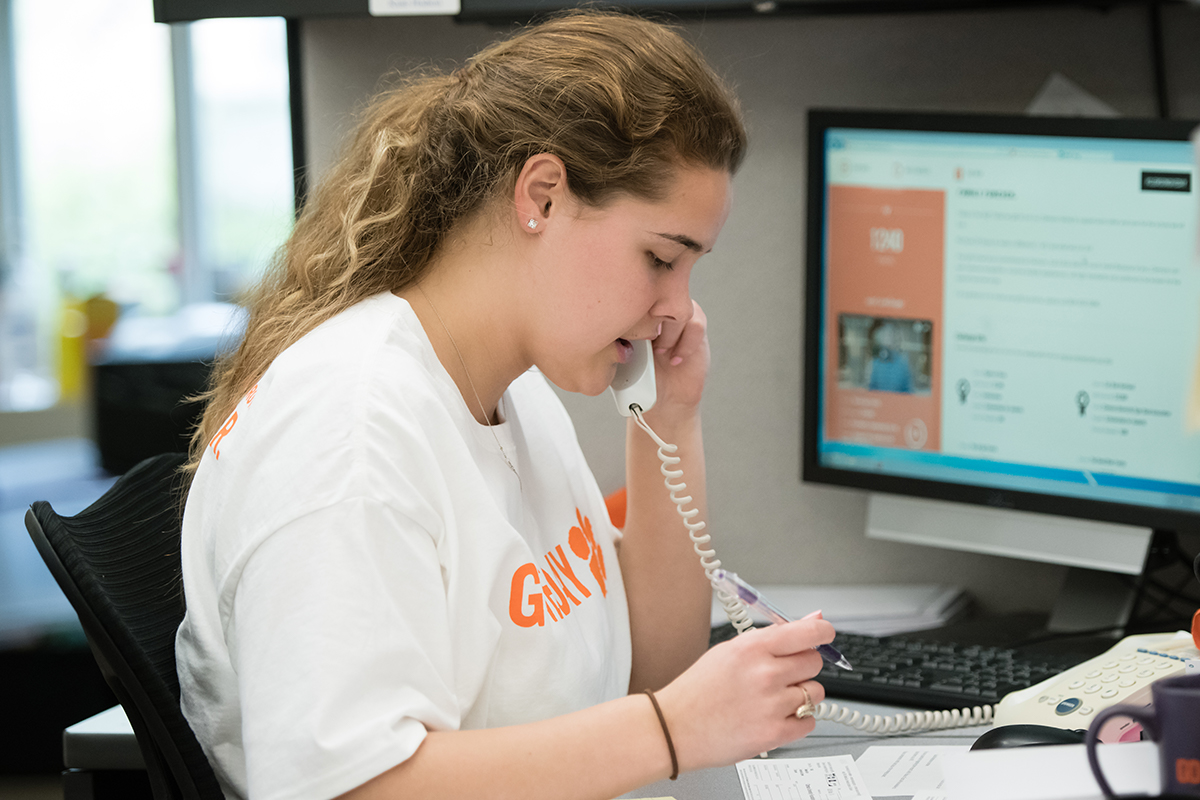 The university will celebrate its fourth annual Give Day on Wednesday, April 3. Last year, a record total of 3,673 supporters combined to give $1.4 million toward Clemson's greatest needs, including the Samuel J. Cadden Chapel and Snow Family Outdoor Fitness and Wellness Center. Give Day allows the entire Clemson Family to come together in an effort to support current and future generations of Tigers.