Greetings from the Vice President's office!

As we jump back into another exciting semester, January has brought with it some of the coldest temperatures in recent memory. However, we were able to enjoy a beautiful snow-covered Clemson campus last week and I even got a chance to be out on Bowman Field in the snow with many of our students!

Seeing our students involved in snow-day activities made me think proudly about our active student body and the fact we have more than 500 organizations to promote involvement in campus life. These organizations offer a great way to promote personal growth and development, a hallmark of the work going on within the Division of Student Affairs. Please make sure your student is aware of TigerQuest, a great resource for connecting students and getting them involved. Information in this newsletter also details many other resources we have on campus designed to help your student excel both inside and outside of the classroom.

There is a lot going on in Student Affairs as we begin the spring semester. From Feb. 12–16, portraits will be taken in the Loggia of the Edgar Brown University Union for the final edition of the TAPS yearbook. In its 110-year history, TAPS has provided students with tangible, lasting memories. But with interest in yearbooks declining sharply, our student media will move to a quarterly interest magazine next fall. All students can be a part of the final TAPS by walking up for a portrait, and seniors are urged to get ahead by making appointments through Sapphire Portraits.

We owe much to our veterans and are proud to support student veterans and military dependents with many wonderful programs and initiatives. In an effort to better support these programs, we have collaborated with Academic Affairs to move the Clemson Student Veteran Center from Tillman Hall to Vickery Hall when renovations are complete. This will provide a much larger area for the Clemson Student Veteran Center to accommodate the growing needs of this unique and very important student population.

Once again, we anticipate a large class of graduating seniors this spring. It's never too early to plan ahead. In addition to booking reservations at your favorite hotel or restaurant in the Clemson area, make sure your student applies for graduation by Jan. 31. Contact the Registrar's office to apply and visit the website for important commencement details.

On behalf of Student Affairs, we are so excited you are a part of our Clemson Family, and we look forward to a great year ahead!

Sincerely,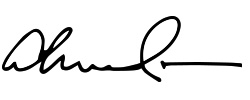 Almeda R. Jacks, Ph.D.
Vice President for Student Affairs


Welcome Back
As we welcome students back to campus, we would like to remind you of some information you need to know. If you have a student who has moved off-campus, it is important to note that all of their mail and packages will need to be delivered to their new address. Any mail received by campus mail for students who are off campus will be returned to the sender.

For new on-campus students with mailboxes, watch for an email with a mailbox assignment. Key pickup is from 8–10 a.m. in the Student Post Office located on the ground floor of the Student Union and hours of operation are 8 a.m.–5 p.m., Monday through Friday. Also for new students, spring meal plans are still available! Students will be able to purchase a meal plan throughout the semester on the Clemson University Housing & Dining website.
Health and Safety
Cold and flu season is upon us. If your student gets sick, encourage them to stay home, get lots of rest, stay hydrated and wash their hands often. Many over-the-counter medications are available in Redfern Health Center's pharmacy. If your student believes they may have the flu, encourage them to call for an appointment at Redfern.

Be alert to emotional changes in your student that may reflect signs of depression or anxiety. The winter months and start of a new semester could cause these changes as students adjust to a new schedule and colder weather. Encourage your student to keep active, eat healthy, stay positive, build social connections and get involved with a new organization, club, sport, etc., to avoid the "winter blues." Visit the Healthy Campus website to learn more.

UPCOMING EVENTS/DEADLINES

ADDITIONAL INFORMATION

Summer Study Abroad
Clemson Abroad offers many programs in various academic disciplines and countries throughout the world to students looking to go abroad. Programs fill quickly, so have your student begin searching available summer programs today.

Spring Family Reunion
The dates are set for the weekend of April 13–15. We hope you will join us for Clemson Baseball, the Clemson Football Spring Game, lake activities, fellowship with other Clemson Tigers and more. Hotels can fill up quickly, so be sure to plan as soon as possible. Look out for emails and visit the Parents Council website for more information as it becomes available.

Spring Break Adventure Trips
It is never too early to begin planning for spring break. If your student is considering going away on a trip for spring break, be sure they check out the opportunities offered by Clemson Outdoor Recreation and Education (CORE)!

College of Business Classes
It's time to begin planning for summer and fall classes for the College of Business and Pre-Business. Students will receive an email in mid-February with detailed information about how to schedule and prepare for an advising appointment. They should make an appointment as soon as possible because they may fill quickly. Preregistration advising for summer and fall 2018 classes should begin near the end of February. Visit the College of Business website for additional information.



QUESTIONS, COMMENTS or CONCERNS
Do you have things you would like to see in future issues? Please contact the Student Transitions and Family Programs office at 864-656-0515 or by email at cufamilies@clemson.edu.

CALLING ALL CLEMSON PARENT ALUMNI
We are looking to feature alumni in future Student Affairs publications. If you have a story you'd like to share, please email sapub@clemson.edu.

MAKE A GIFT


With your help, we can continue to promote self-knowledge, leadership, responsibility and diversity for our students every single day.