Greetings from the Vice President's office!

It's hard to believe, but Spring Break is just around the corner. Many students take advantage of the time by participating in alternative break trips available through Campus Activities & Events. These service trips give students the opportunity to travel, make new friends and build valuable leadership and life skills, all cornerstones of our efforts in Student Affairs.

While the spring semester has seen a high number of flu cases and illnesses, ensuring student health and wellness remains our highest priority. Student Health Services has worked very hard to meet the needs of patients quickly and ensure its on-site pharmacy has adequate supplies and medicines for treatment. The Office of Advocacy and Success, as well as Counseling and Psychological Services (CAPS), are also critical resources readily available to students seeking help to aid in their success.

The Clemson University Board of Trustees recently gave initial approval to move forward with the design phase for the Samuel J. Cadden Chapel. As many of you know, the chapel will be a non-denominational place welcoming students of all beliefs for reflection, meditation and celebration. To date, nearly $4.5 million of our $6 million goal has been raised as we move toward a planned opening date of 2020. When completed, the Cadden Chapel will be a popular destination for students and an impactful part of the Clemson Experience.

Sincerely,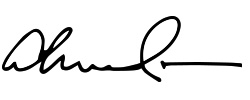 Almeda R. Jacks, Ph.D.
Vice President for Student Affairs


Health and Safety
As classes begin to pick up speed, it can be easy for your student to forget their health and well-being is just as important as their academics. The Office of Advocacy and Success provides tips for students on how to prioritize their overall well-being on the Office of Advocacy and Success blog.

While your student is at school, remind them to be on the lookout for signs of the flu. The flu and common cold have similar symptoms, but flu symptoms are usually more severe and intense. If your student gets a cold, encourage them to rest, stay hydrated and take over-the-counter (OTC) medications, many of which are available in the pharmacy at Redfern Health Center, to ease symptoms. Help your student understand antibiotics will NOT help them recover from a cold. If your student believes they may have the flu, encourage them to make an appointment at Redfern Health Center. To learn more about the flu, visit the Healthy Campus website.

During this time of year, students are getting excited for Spring Break, and many plan trips with friends. Visit the Healthy Campus website Safe Spring Break section for information you can use when speaking to your student about being safe and making responsible decisions while on break.
Career Opportunities
The University Professional Internship and Co-op (UPIC) program provides paid, on-campus internships in over 20 different departments on campus. Interested students are invited to come to the Center for Career and Professional Development during drop-in hours (1:30–3:45 p.m., Monday–Friday) to learn more about the UPIC Program. Positions can be found on ClemsonJobLink beginning in early March.

Welcome Leader sign-up for Kick-Off Clemson is also available now. Kick-Off Clemson is a programming series for incoming students at the beginning of their Clemson experience, and our Welcome Leaders help make it all happen. Encourage your student to volunteer as a Welcome Leader and impact the lives of every new student coming to campus this fall. Sign-up information can be found on TigerQuest.

Tiger Talk Blog
Anxiety can be a difficult thing for college students to deal with, especially as both personal and academic schedules get busier throughout the semester. Take some time to read the latest Tiger Talk blog from a student who has seen first-hand how anxiety can impact a friend and how he was able to help.

UPCOMING EVENTS/DEADLINES

REMINDERS

FAFSA Submission Deadline
The 2017–2018 FAFSA is available for submission. The deadline to submit the FAFSA for need-based awards at Clemson is March 1 for first-year students and April 1 for upperclass students. Use this helpful guide to assist in filling out the FAFSA. If you have questions, please contact the Office of Student Financial Aid.

Student Banking
Is your student looking for banking options? Be sure to check out Wells Fargo and some of the options they have to support college students.

Laundry Service
No student would ever turn down the gift of laundry service. Tiger Laundry is a great option to wash your student's winter blues away.

Moving Off Campus
If your student is planning to move off campus for the upcoming year, be sure that you are securing a storage facility to house their belongings between leases. Check out this great guide on local storage facility options.



QUESTIONS, COMMENTS or CONCERNS
Do you have things you would like to see in future issues? Please contact the Student Transitions and Family Programs office at 864-656-0515 or by email at cufamilies@clemson.edu.

CALLING ALL CLEMSON PARENT ALUMNI
We are looking to feature alumni in future Student Affairs publications. If you have a story you'd like to share, please email sapub@clemson.edu.

MAKE A GIFT


With your help, we can continue to promote self-knowledge, leadership, responsibility and diversity for our students every single day.