Greetings from the Vice President's office!

I know our students are enjoying well-deserved time off this week for spring break. Hopefully, many of you will be able to spend time with them as they recharge for a great finish to the spring semester. While they are away from class, I want to update you on some of the news and notes around the Division of Student Affairs.

Last week, several students were named to leadership positions on our campus. Mason Foley was elected undergraduate student body president and Bryce Conti is the new graduate student body president. In the student senate, Christian Jones (undergraduate) and Cody Woods (graduate) are the newly appointed presidents. Congratulations to each of these students. I am excited to see them grow through this incredible opportunity and honor they have earned. I also want to thank the outgoing leaders for doing a great job representing our university.

The Clemson University Police Department (CUPD) is soon moving its headquarters from Centennial Boulevard to 124 Ravenel Center Place. The move gives CUPD about 33 percent more space than its current location next to Memorial Stadium. The health and safety of students is our No. 1 priority, so make sure your student is aware of the new address, and remind them calling the main number (656-2222) is the best way to report any concerns.

The Barnes Center recently celebrated its first year as the premier late-night programming destination at Clemson. In all, over 90 social programs have been held in what has been a great addition to Campus Activities & Events. Students may also notice its hours of operation have expanded. In addition to late-night hours, the facility is now open Monday through Friday from 7 a.m. to 2 p.m. with multiple food service options.

In closing, I want to let you know Give Day 2018 is just around the corner. Last year, we were humbled by the support of more than 3,200 donors as we raised over $2 million dollars in 24 hours. On April 4, with your help, we hope to reach even more donors and surpass last year's amazing totals. Every dollar we raise helps our students go further in making a difference in the world. I hope you'll join me in giving back to impact the lives of so many at Clemson.

Sincerely,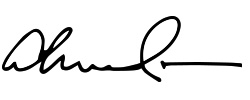 Almeda R. Jacks, Ph.D.
Vice President for Student Affairs
Resources for Success
The time to register for classes in the upcoming fall semester is almost here. Check in with your student about registration. Each college has a slightly different process, so it is important they are checking their email regularly for important announcements from their adviser. There are some great tools and resources available to your student on the advising website.

As the end of the year approaches, we would also love to hear any feedback you may have for Parent and Family Programs. Please take a few minutes to let us know how we are doing in this survey. By completing the survey, you will be entered to win a set of tickets to the 2018 Fall Family Weekend tailgate.

If your student is considering studying or interning abroad during their Clemson experience, it's not too late to register for the 2018 summer and fall semesters. There are many Clemson Abroad partners with programs still open for this coming summer. Most of these programs begin in June or July and have an application deadline in early May. Search available programs on the Clemson Abroad website or contact the Clemson Abroad office today.

Health and Safety
As the spring semester winds down, remind your student to get enough sleep and exercise, to eat well and prioritize their assignments. Finals are around the corner, so encourage your student to prepare ahead of time and avoid the temptation to misuse prescription drugs with the impression it will help them concentrate. Visit the Healthy Campus website to learn more about how to help your student keep healthy habits.

April is Alcohol Awareness Month. The safety and well-being of our students is always a top priority at Clemson. Alcohol consumption and drug use are well-recognized threats to college students' health, safety and academic success. We encourage you to talk with your student about his or her alcohol and drug use, and encourage them to be safe and responsible. View the Guide for Families: Talking With College Students About Alcohol and Other Drugs from Healthy Campus for some helpful tips.
Career Opportunities
Summer and fall University Professional Internship and Co-op (UPIC) opportunities are now posted on ClemsonJobLink. There are more than 200 job opportunities on campus that provide ways for students to combine classroom learning with professional skills.

Encourage your student to check out the one-hour summer career development course, CU1200, offered during minimester D, July 18–Aug. 6. This course will help students identify professions that coincide with their individual interests. Students will also create a LinkedIn profile, hone their skills in identifying internships and full-time jobs in ClemsonJobLink, and much more.

Springtime in Clemson
As the weather becomes warmer, excitement for an adventure grows. No one does adventure as well as the Clemson Outdoor Recreation Education (CORE) team. Check out the many ways students can utilize CORE throughout the year in rentals, trips, possible jobs and more.

Spring at Clemson is such a beautiful time of year! Check out some great recommendations for making the most of the season in the March edition of the Tiger Talk Blog: These are a Few of My Favorite (Spring) Things.
UPCOMING EVENTS/DEADLINES
April 1: FAFSA Priority Deadline for Upperclass Students
April 2: Registration for Fall Semester Begins
April 13–15: Spring Family Reunion — Register today!
April 14: Spring Football Game


RESOURCES

The 2018–2019 Free Application for Federal Student Aid (FAFSA) is available for submission. The priority deadline to submit the FAFSA for upperclass students is April 1. It is also tax season, and there are many great resources available to help understand the education credit, as well as other credits. You can also retrieve any tax information you may need for the 1098T from Student Financial Services.

The 2018 Spring Family Reunion is just around the corner, and the last day to register is Friday, April 6 by 4:30 p.m. EST. Some events require registration, so be sure to check out the 2018 Spring Family Reunion registration page for the list of events. The last day to purchase a T-shirt will be Friday, March 30. Also, don't forget to book your hotel room and make reservations at the best restaurants around.

If your student is graduating in May, encourage them to complete the graduation survey when they receive their invitation via email. This information is greatly appreciated and helps both current and future students have the best Clemson experience.

If you work for a company that offers opportunities to students, we would love to hear about them. If you have full- and/or part-time employment opportunities, email Deb Herman; for off-campus internships, email Troy Nunamaker; for Cooperative Education, email Dr. Jeff Neal.


QUESTIONS, COMMENTS or CONCERNS
Do you have things you would like to see in future issues? Please contact the Student Transitions and Family Programs office at 864-656-0515 or by email at cufamilies@clemson.edu.

CALLING ALL CLEMSON PARENT ALUMNI
We are looking to feature alumni in future Student Affairs publications. If you have a story you'd like to share, please email sapub@clemson.edu.

MAKE A GIFT


With your help, we can continue to promote self-knowledge, leadership, responsibility and diversity for our students every single day.