Greetings from the Vice President's office!

Give Day 2018 was a tremendous success. This year, the university raised more than $1.4 million thanks to the generous support of a record 3,551 donors. I know many of you contributed to those efforts, some of you for the first time. Please know your contributions are greatly appreciated and go a long way toward impacting many of the programs and services we offer in Student Affairs.

It is hard to believe we have almost reached the end of another academic year. Final exams are coming up in a couple of weeks, and we are pleased to announce extended study space hours for several facilities on campus. Make sure your student pays close attention to signage and postings in each facility for further details.

If you or your student will be on campus over the summer, I want to make you aware of some construction and campus enhancements that may impact travel. You can view this information in more detail by visiting this Clemson Blog post. We are excited to see these enhancements and look forward to you and your students enjoying them in the near future. As we look forward to another busy summer, we hope you will complete our family survey noted below. Your feedback is invaluable to us as we continually look for the best ways to enrich the Clemson Experience for you and our students.

Sincerely,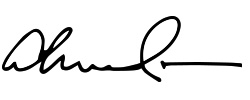 Almeda R. Jacks, Ph.D.
Vice President for Student Affairs


Resources for Success
If your student is graduating, first and foremost, congratulations! This is an incredible achievement, and they couldn't have done it without your support. Encourage your student to check their email and complete the graduation survey from the Center for Career and Professional Development (CCPD). This will help inform the CCPD on students' planned destinations after graduation.

The Alumni Association supports former students through networking opportunities, career help, volunteer opportunities and more. Clemson alumni can also get involved by joining a Clemson club. Although your student may be leaving campus, they can stay connected with the #solidorange community through the Clemson Alumni Association.

Health and Safety
If your student is traveling this summer, remind them to refill any prescriptions at Redfern Health Center's Pharmacy before they leave and make arrangements to get them filled over the summer. Certain medications needed during breaks and post-graduation must be discussed with your students' provider well in advance before they can be filled.
Career Opportunities
If your student is staying in Clemson over the summer, encourage them to set up an appointment with the CCPD for internship opportunities. The summer schedule for the CCPD will be announced in May.

Graduating students will be able to utilize the CCPD's services for up to one year after graduation. After that, they will have access to the Alumni Career Services.

Clemson's paid, on-campus internship program, UPIC, allows students to take the knowledge they have learned in the classroom and apply it in more than 200 areas on campus. Students can visit the CCPD during drop-in hours to learn more. ClemsonJobLink has internship opportunities for the upcoming fall and summer semesters for your student if they are interested.

Tiger Talk Blog
Finals may be nothing new for seniors, but first-year students may still be trying to figure out how to feel confident when taking them. No matter where your student is in their academic journey, challenges can arise at the end of the year. Check the new Tiger Talk Blog: Finals Support Guide to learn ways you may support your student through the end of the year.
UPCOMING EVENTS/DEADLINES
April 30–May 4: Final Exams
Graduation Ceremonies

May 10: Doctoral Hooding Ceremony — Brooks Center for the Performing Arts, 7 p.m.
May 10: College of Engineering, Computing & Applied Sciences — Littlejohn Coliseum, 9:30 a.m.
May 10: College of Business and College of Education — Littlejohn Coliseum, 2:30 p.m.
May 11: College of Agriculture, Forestry & Life Sciences and College of Behavioral, Social & Health Sciences — Littlejohn Coliseum, 9:30 a.m.
May 11: College of Architecture, Arts & Humanities and College of Science — Littlejohn Coliseum, 2:30 p.m.
REMINDERS
Student Transitions and Family Programs would love to hear your ideas about how they can better serve you and your family during your student's time here at Clemson. Please take a few minutes to complete this survey. By completing it, you will be entered to win a set of tickets to the 2018 Fall Family Weekend tailgate. (Tickets are for the tailgate only. Football game tickets are sold separately.)
Follow CU Families on the CUFamilies YouTube Channel to see some of the great Tiger Cub 411 videos student leaders have made throughout the year to support Clemson families. This month's video focuses on some great memories made during the 2017–2018 academic year.
The 2018 Fall Family Weekend is confirmed for Sept. 14–16. Registration for all events opens in late July. Check out more information, including lodging options, on the Clemson Parents website. Tickets for the football game will be distributed separately through the Clemson Athletic Ticket Office.
Clemson students are studying, interning, researching and volunteering all over the world. If your student wants to go abroad, there are many Clemson Abroad partners with programs still open for summer 2018 and fall 2018, so it's not too late to sign up. Search available programs today or contact the Clemson Abroad office at abroad@clemson.edu or 864-656-2457.
If your student has started thinking about their career path, ask them to consider taking the one-credit-hour minimester D summer course (July 18–Aug. 6), CU 1200 — Introduction to Career Development. This course provides an overview of majors/career fields of interest, how to develop a four-year career development plan, and how to craft winning resumes, cover letters, LinkedIn accounts and more.
Each year, the Division of Student Affairs honors a parent or family who has demonstrated dynamic leadership and service to Clemson University as the Herb Coughlan Memorial Parent/Family of the Year. Nominations can be submitted via this Google Doc and the deadline to submit nominations is Friday, June 29. The award will be presented at the Clemson Football game during the 2018 Fall Family Weekend.