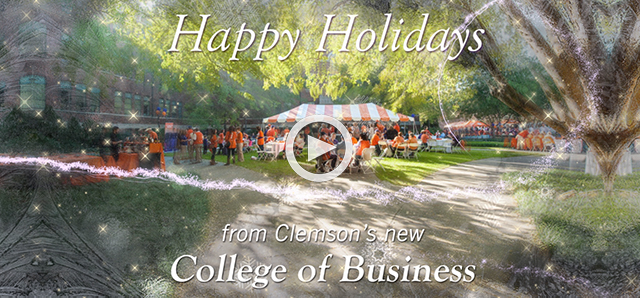 Thank you to our Clemson Family for your support this year as we became the new College of Business. May peace, happiness and prosperity be yours throughout this holiday season and the coming year.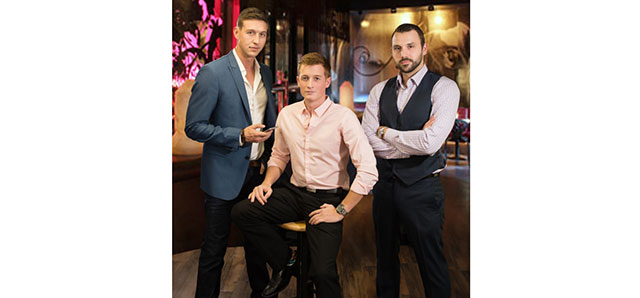 Clemson MBA
candidate Wilson White and two other South Carolina entrepreneurs have hatched an idea that allows consumers to shorten wait times by buying time. Currently, they're tapping into ideas and feedback from the MBA program's vast network of resources to grow their start-up.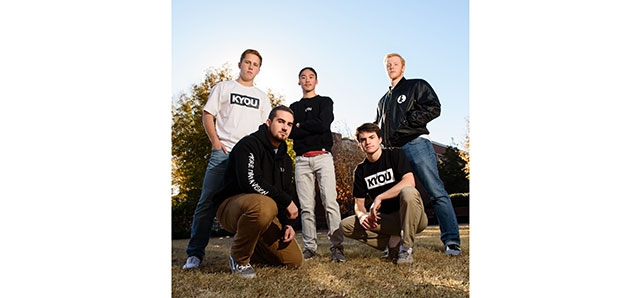 The holidays came early for entrepreneurial student Ben Rivers and his streetwear apparel start-up, KYOU. The management major's hoodies, tees and caps are being distributed as a bonus add-on to members of a major subscription-based men's clothing distributor.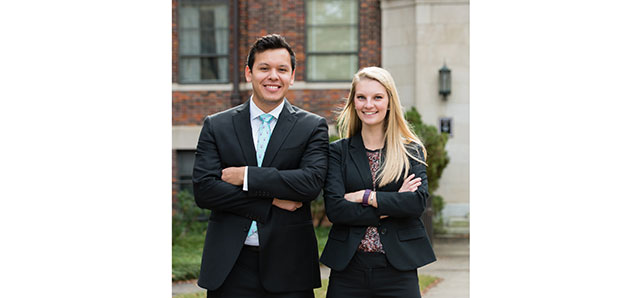 Students delivering solutions to real-world business problems has become part of the wildly popular Office of Student Enrichment mentorship program that matches business students with alumni in business-related fields. The competition presents a real-world business problem to teams of students, who are judged on their solutions to remedy the problem.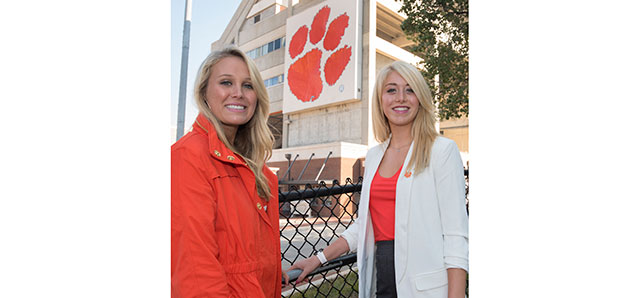 Undergrads Michelle Wiltse and Bailey Hack are UPIC interns working as

analysts

for high-growth, early-stage companies.
As next-generation thinkers, they're bringing a mindset that these companies are eager to tap as they expand into new markets.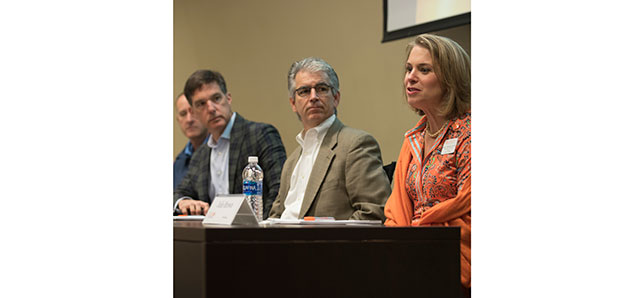 Roughly 900 business students take the introductory course each school year and one of the most popular classes involves alumni who return to their alma mater to share their career stories on panels from all five of the college's business majors.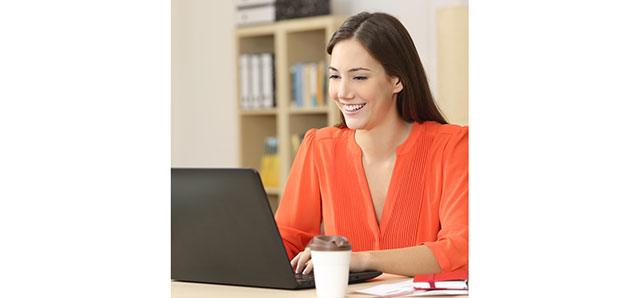 As Clemson celebrates its inclusion among the best online college programs, Kyle Anderson, an e-learning strategist and lecturer in the School of Accountancy, shares several tips and techniques you can follow to host a successful video conference in the virtual classroom or boardroom.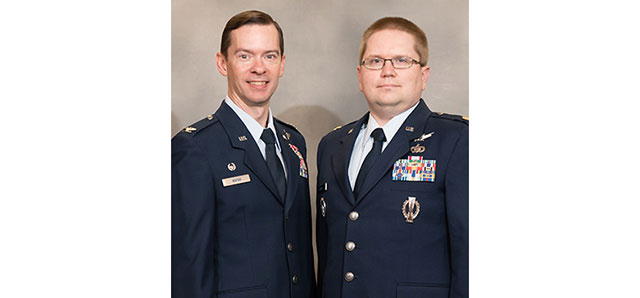 Detachment 770
, comprised of nearly 150 cadets, is the recipient of the Air Force's "High Flight" award as the top "Large" detachment in the Air Force ROTC Southeast Region, which is comprised of 38 programs. In addition, faculty member Maj. Brock Lusk, has been named the Southeast Region's Air Force ROTC Operations Officer of the Year.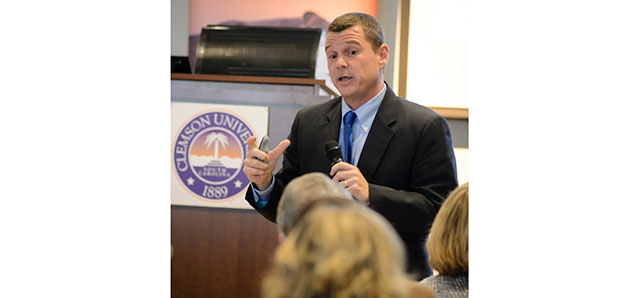 Economics professor Scott Baier said when you read a monthly unemployment report, give it a sight-and-smell test by traveling around the state. Are people shopping? Are new businesses opening? Are things being built?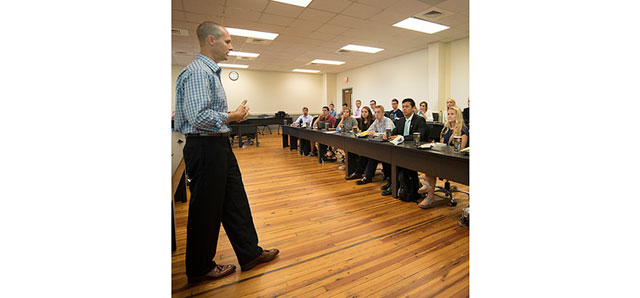 The business school's lunchtime gatherings have positioned corporate executives from companies such as GE, Dow Chemical, Kraft-Heinz, Eli Lily and Newell Rubbermaid face-to-face with the next generation of Clemson business leaders to introduce them to career opportunities, which sometimes opens doors to internships, or full-time employment.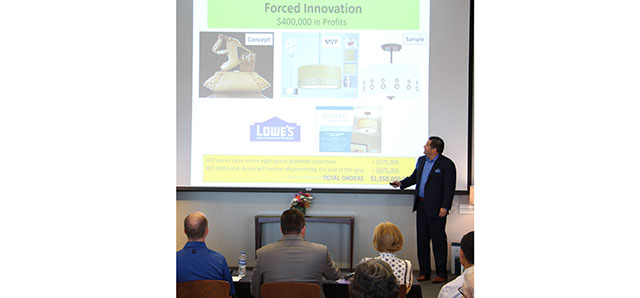 Organizations do not have to rely just on internal talent when they can leverage a pool of talented professionals and researchers found in MBA classrooms," said Jane Layton, academic programs director at Greenville ONE.