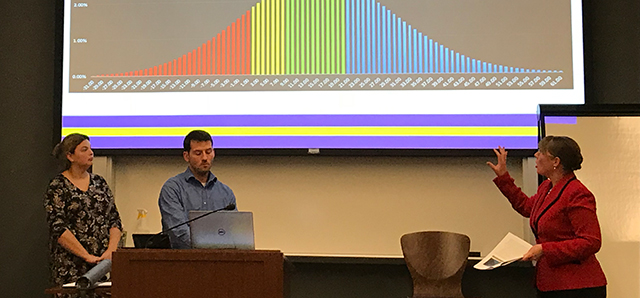 A key tenet of Clemson's MBA program is empowering students to experience and solve real-world business problems while earning their advanced degrees. Project-based learning is arming students with the ability to use information long after their classroom work is completed. And in the process, students are bringing value to their employers and advancing their careers.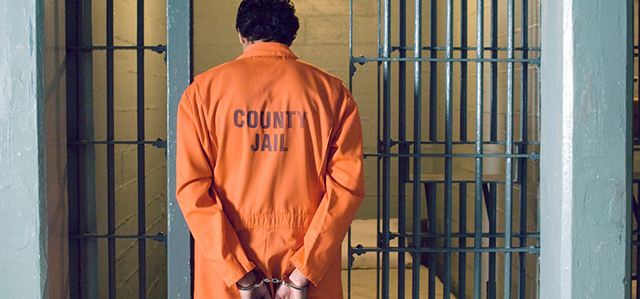 A higher minimum wage and earned income tax credits can mean the difference between a return to prison for recently released convicts or making a living outside of crime, according to research by Michael Makowsky,
assistant professor of

economics
.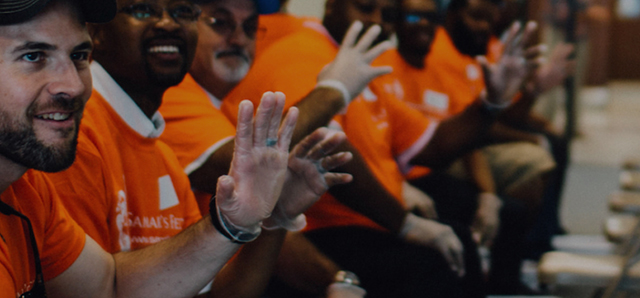 Banner Brock had extra incentive to do well in a recent case competition aimed at selling footwear that has the potential to eradicate foot-borne diseases globally. The sophomore economics major has witnessed first-hand the devastating effects that foot diseases have on shoeless children in Africa during mission trips he made to the continent.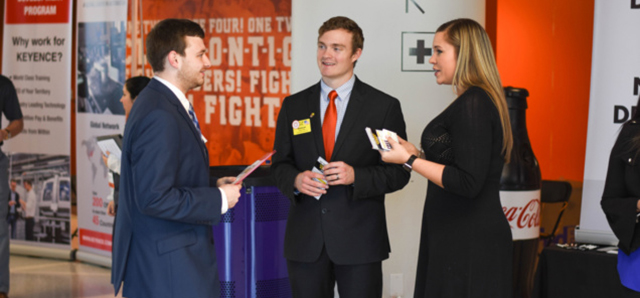 When hundreds of business students gathered for the spring semester's career fair, some familiar faces greeted them. "I've attended these events for several years now and believe it's a great place to find talent for ScanSource," said recruiter and former management major Shirley Ann Morgan '16.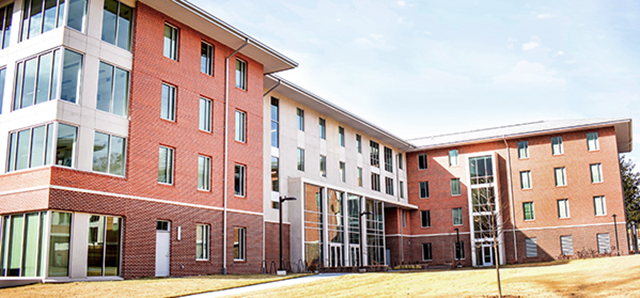 New experiences, living quarters await incoming CUBS students
The nearly 100 first-year freshmen in the Community for Undergraduate Business Students (CUBS) will be breaking new ground this fall. They will be embarking on a new phase in their lives in style by being the first residents in the business school's living-learning community to occupy a newly built residence hall in Douthit Hills.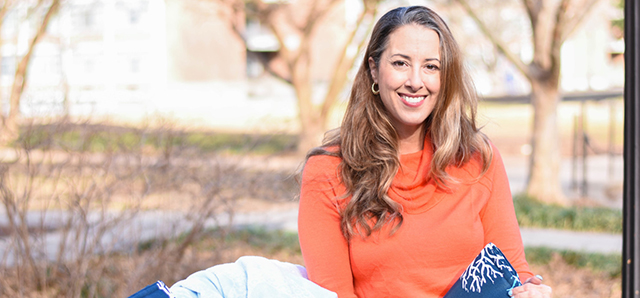 Susan Moorhead Zimmerman got hooked on a feeling about the lifestyle of South Carolina's island beaches at an early age. Today, the entrepreneur and mother of two is taking those fond memories to market as a brand that will appeal to beach lovers like herself.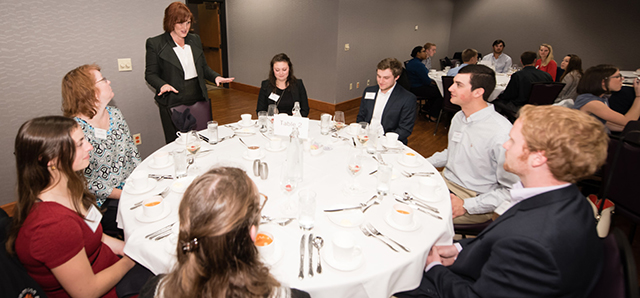 The largest family-controlled bank in the U.S. is partnering with the Clemson family through a three-year, $60,000 contribution to the College of Business that will fund professional development opportunities for our students.


A proponent of improving air traffic control for more than 20 years,
Dorothy
Robyn advocates privatization of the current system and argues the air traffic control system is a technology-intensive service "business" that is hampered by budget rules, burdened with flawed financing, and is micromanaged by Congress.
March 7: An Evening with Joe Gibbs
Legendary Washington Redskins coach and championship NASCAR team owner Joe Gibbs will present in the inaugural lecture of the Robert H. Brooks Lecture Series in Sports Science. Gibbs will speak about insights gained through 50 years as a leader in American sports. A question-and-answer session will follow.
March 8: Clemson Convergence: Entrepreneurship, Innovation, Science and Technology
Clemson Convergence is an opportunity for the Clemson community to network across disciplines, share ideas, and forge relationships that open new frontiers of teaching, research, and practice.