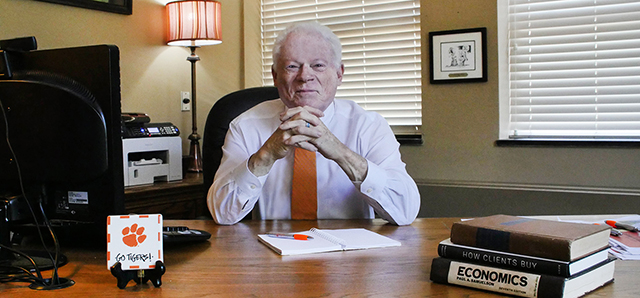 As Bobby closes out his term as College of Business dean, he predicts the future of business education will be about getting students into a state where they are capable of doing exciting things that enrich their lives and improve the human condition.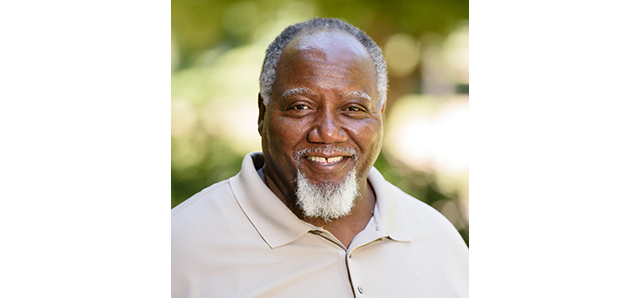 The
Department of Marketing
will enter its 31st year at Clemson University with Jesse Moore as its full-time chair. Find out what's next for this popular program.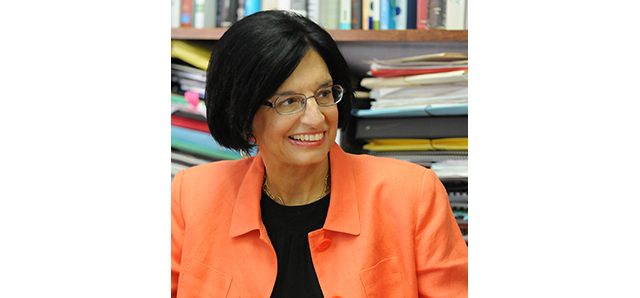 Thomas F. Chapman Distinguished Professorship goes to Mary Anne Raymond
The endowed professorship was created by long-time Clemson benefactors Tom and Karen Chapman as part of their inaugural Cornerstone Partner for Academics gift of $4 million presented to the University
last fall
.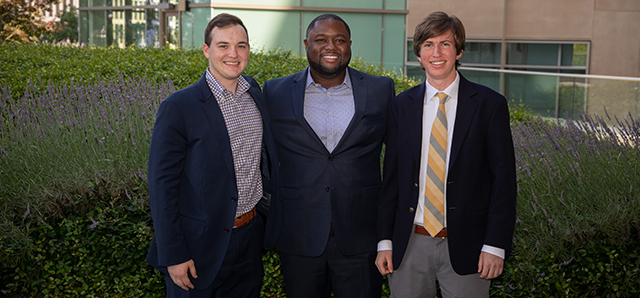 Identifying a marketplace need and meeting it can make for a successful business venture. The three winners of Clemson's sixth annual
MBAe
EnterPrize competition believe their startups are destined for success in satisfying the needs of military personnel, landowners/hunters and a generation on the move.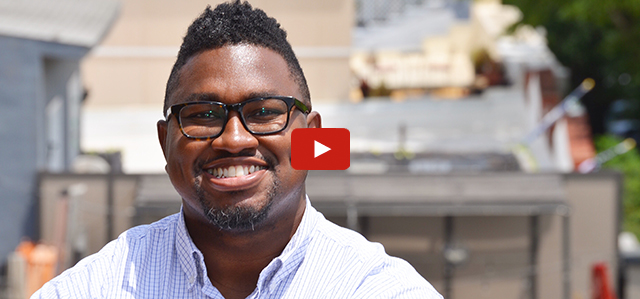 Alum's Brickyard is creating a community of resources for start-ups
Harold Hughes is building a community of support for aspiring entrepreneurs in the Upstate through his latest start-up, Brickyard. The Clemson economics undergraduate '08 and MBA '14 wants entrepreneurs in the Greenville area to have a workspace that provides a full suite of resources, something he feels many start-ups are in need of today.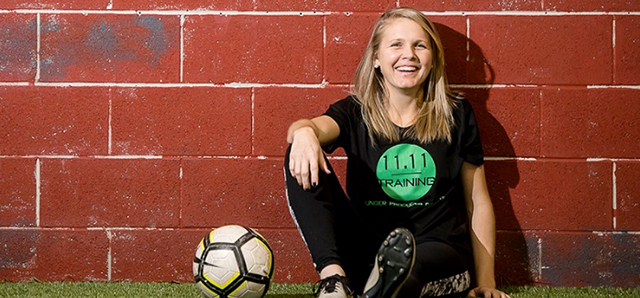 11.11 Training: From developing idea to full-fledged business
Since placing as an MBAe EnterPrize awardee in 2016, Clemson grad and former professional player Blakely Mattern '16 and India Trotter are continuing to grow their soccer business. In just more than two years, their numbers have increased from 20 to about 75 players, according to the
Upstate Business Journal
.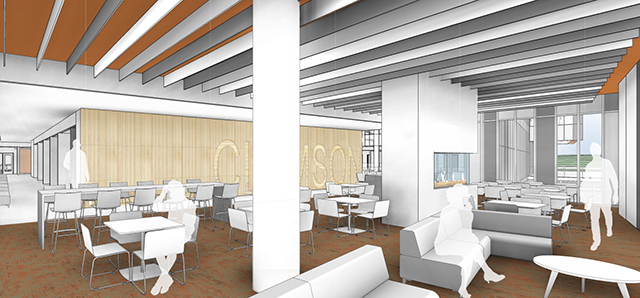 Trees that once stood on the hillside across from Bowman Field are finding permanent residency in the design and functionality of the new business building. More than 6,500 board feet of mostly white and red oak reclaimed lumber is being put to a variety of uses.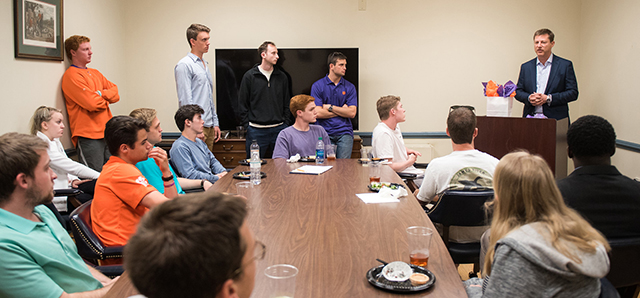 Members of the Wall Street South Investment Club may be investing "house money," but it's a sure bet they're getting a return on their investments. That's the bottom line for the Department of Finance student club, which had a record of more than 200 members this year.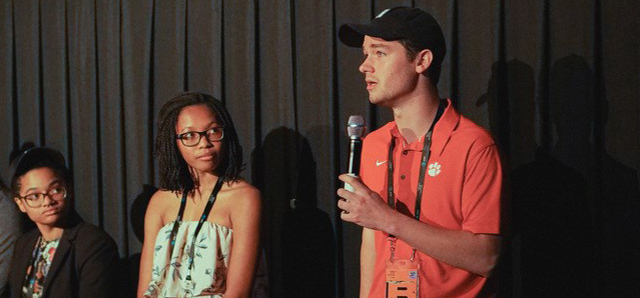 In his heart of hearts, Brad Cohen wanted to be a writer – until videography caught his eye in one of his graphic communications classes and his penchant for storytelling took a different direction. His undergraduate venture into videography culminated with his five-minute mini-documentary "Just a Smile" being screened at the famed Tribeca Film Festival in Manhattan this year.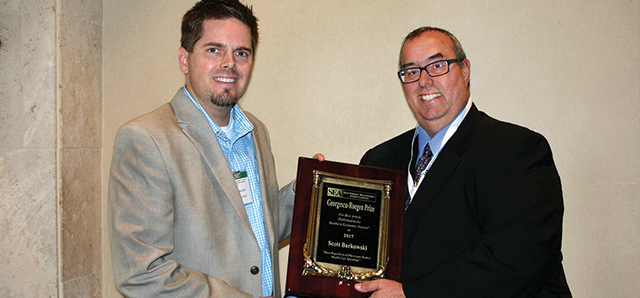 Scott Barkowski, assistant professor in the John E. Walker Department of Economics, examined 16 years of medical spending in the U.S. to determine whether physicians' defensive treatment practices were driving up health-care spending.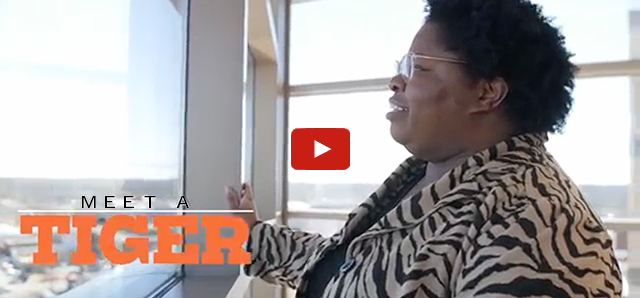 This Tiger's Clemson journey began while she was a graduate student. Today, she uses what she's learned to connect, empower and inspire Clemson MBA students. Her inspiration comes from the positive impacts her students make in their communities.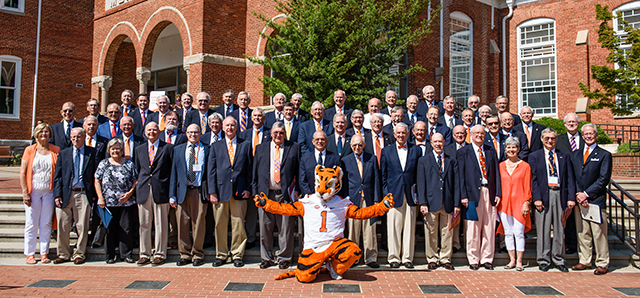 The gift will allow both the
Army
and
Air Force
ROTC detachments to enhance their recruiting and retention of student cadets, enable them to achieve their commissioning goals and garner national recognition. The scholarships will support cadets who plan careers in the military services, and those who seek leadership training.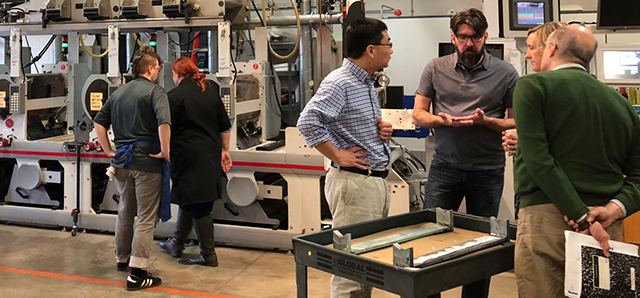 Clemson's Sonoco Institute welcomes new corporate member Digimarc Corporation
Digimarc supports research and development activities, stimulates unique educational opportunities and ensures cutting-edge laboratory infrastructure at the
Sonoco Institute
.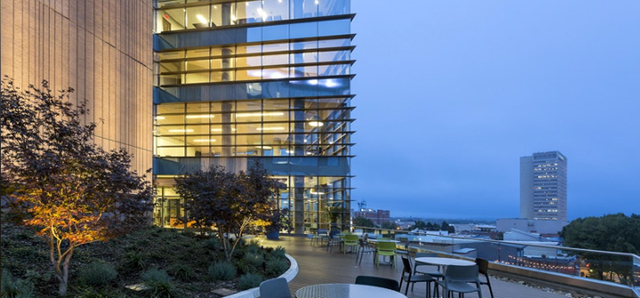 Learn about the various options, application requirements and schedules available through Clemson's MBA Program, including full-time, part-time, Business Analytics and the MBA in Entrepreneurship and Innovation.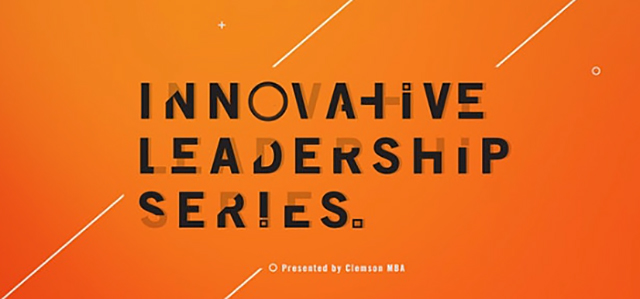 Bring a brown bag lunch and join the MBA Program at Greenville ONE to meet Jonathan Parker, founder and CEO of Art of the Conversation. This event is free and open to the public.