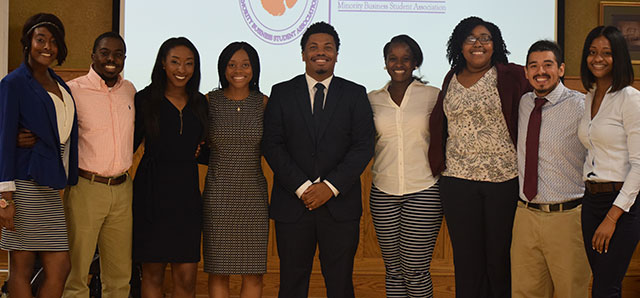 Having a strong support system makes for a more enjoyable and welcoming experience and can play a major role in a student's success or failure. Among other goals, the new Minority Business Student Association aims to help create more diverse leaders and increase on-time graduations for minorities.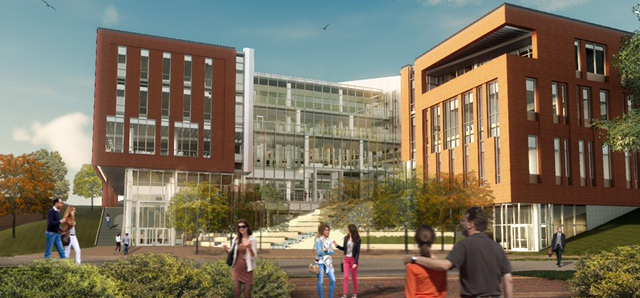 The event that will change the face of Clemson's business education and launch a new academic precinct on campus will commence at 1 p.m. on Friday in front of the Alumni Center, north of Walter T. Cox Boulevard.


P3 Forum (People + Printing + Packaging) kicks off in the Sonoco Institute of Packaging Design and Graphics building on Thursday, with a facility tour and social at 4 p.m. in refurbished Godfrey Hall. The organization's inaugural event includes industry-relevant presentations and TED-style alumni presentations on Friday, and a tailgate on Saturday.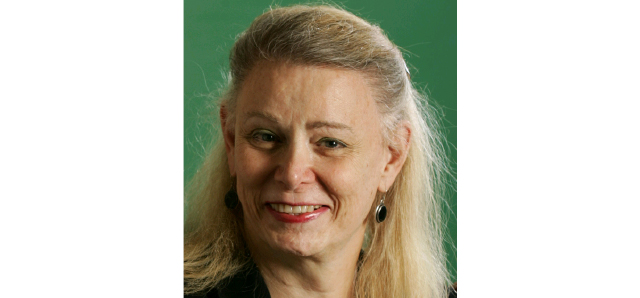 Ideas have enriched the world, enabled progress and disrupted history, according to economist and historian Deirdre McCloskey, who will speak at Clemson on Oct. 30 as part of the Department of Economics and Information Economy Project's Tullock Lecture series.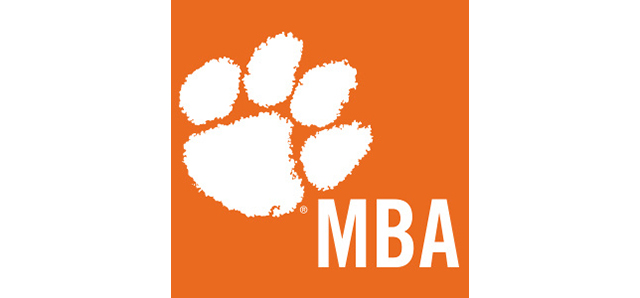 Join us at Greenville ONE on Tuesday, Nov. 7 at 5:30 p.m. to learn about the various options, application requirements and schedules available through Clemson's MBA Program, including full- and part-time, and concentration areas including Business Analytics, Corporate, and Entrepreneurship and Innovation.
Applications for the MBA program are now being accepted. Apply today!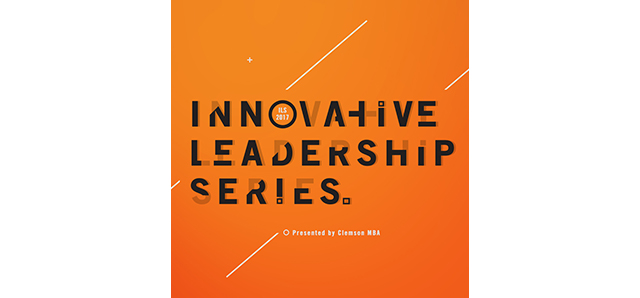 Bring a brown bag lunch and join the Clemson MBA Program in welcoming Pamela Evette, president & CEO of Quality Business Solutions, Inc., as part of its Innovative Leadership Series at Greenville ONE on Friday, Nov.10 at noon.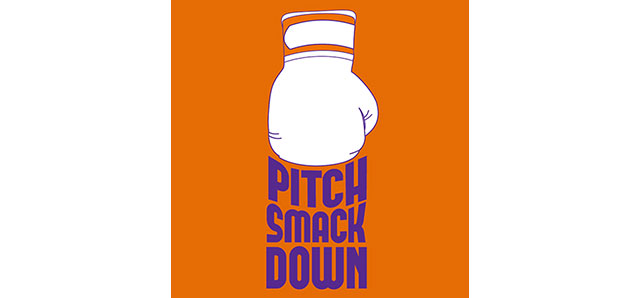 Online submissions are due by Friday, Nov. 3. The final live round of presentations will be held
at the Watt Family Innovation Center
on Friday, Nov. 10 from 2 to 4 p.m. Teams comprised of Clemson undergraduate or graduate students can pitch anything from a concept to a fully developed product. A total of $30,000 in funding will be given away.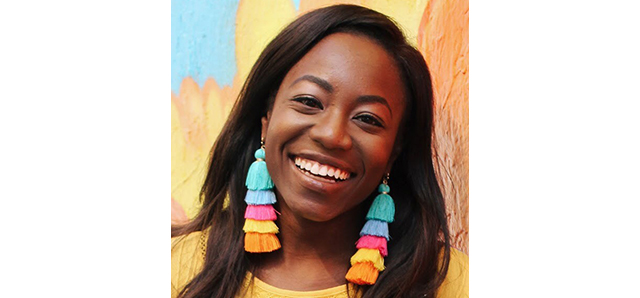 Clemson's MBA program has recognized a shift in how we interact and is helping students understand the importance of verbal communication by holding an elevator pitch competition. "Communication today is very different and I think it's not just with millennials," said Tomi Obebe, this fall's winner. "If you're not standing up and putting yourself out there, one's word-of-mouth abilities can be lost."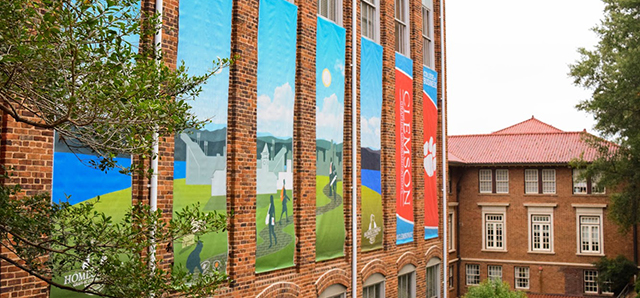 The graphic communications department celebrated homecoming this year with family-friendly activity stations and takeaways for everyone, including a photo booth with student-made props, sticker station, and Tiger rag screen printing.
Check out
a behind-the-scenes look at how students created the building banners and brand for "Coming Home to ClemsonGC."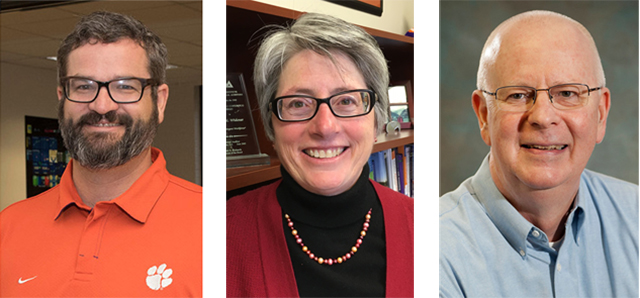 Faculty members Jason Thatcher, management; Sally Widener, accountancy; and Paul Wilson, economics and computer science, were awarded with Trevillian professorships by Dean Bobby McCormick. "Through their exceptional work, these professors have created a thirst among their students to learn, and have shown a desire to be part of something bigger than themselves."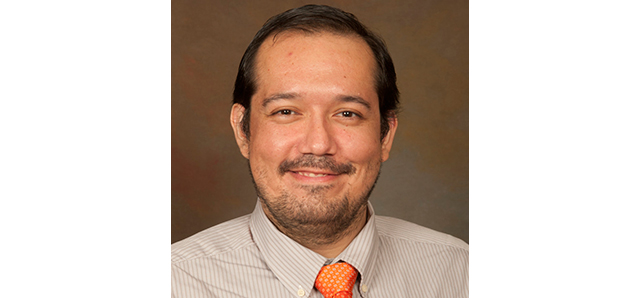 Bernie Quiroga, assistant professor of operations management in the College of Business, has received the Associate Editor Service Award from the Journal of Operations Management — the only leading operations management academic journal devoted exclusively to empirical research.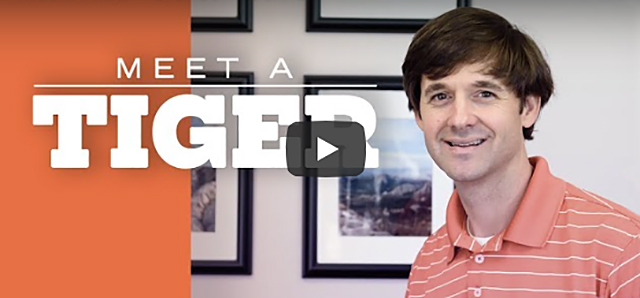 With an IRS agent and an FBI financial analyst as parents, this assistant professor of finance learned the fine points of corporate finance at a young age. Today, he shares those lessons — as well as those he learned along the way — with his students.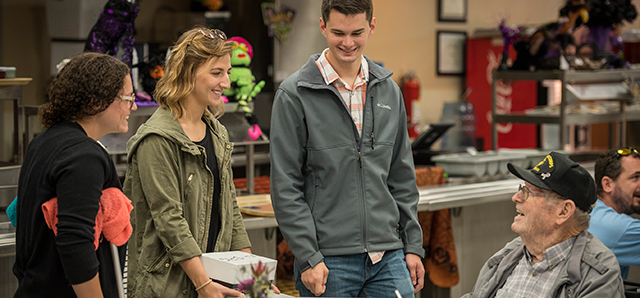 Veterans who now are students at Clemson visited their brothers- and sisters-in-arms at the Richard M. Campbell Veterans Nursing Home in Anderson to deliver 220 hand-made care packages and share some time with those who fought before them.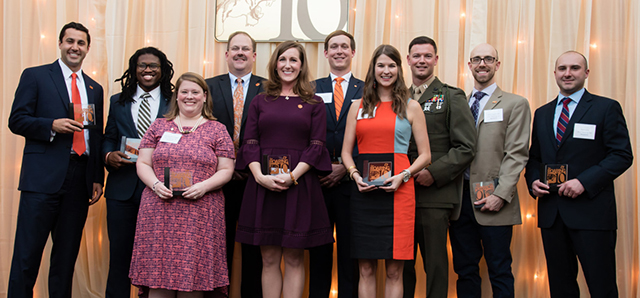 Congrats to this year's 'Roaring 10' — especially our very own business management alumni Suzanne Pickens Alvarez '11; Steven McMillian Hughes '17; and Kevin Michael McKenzie '97, M '01, Ed.D. '10 — for their influence in business, leadership, community, education and philanthropic endeavors.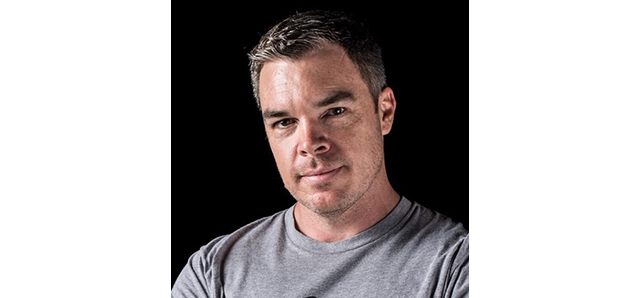 Pennington's great story didn't just happen, it evolved. With corporate and start-up stepping stones along the way, he has blazed a career path that has satisfied his entrepreneurial spirit, quenched his wanderlust, and provided well for his family.